The DME Cool One is a set of standardized, pre-engineered components that can be incorporated to create a hot runner system to suit a specific application.
When value and reliability are important, the use of a DME Cool One system can provide important cost savings, both at the mould construction and processing levels, resulting in a lower overall piece part cost.
Designer
Work with DME Application Engineering Team to meet your individual needs.
Mould & Die Makers
Benefit from the quick start-up and the energy savings. Avoid the downtime risk thanks to 100% leakage free system.
Moulders
Benefit from a cost-effective robust solution with an easy build-up.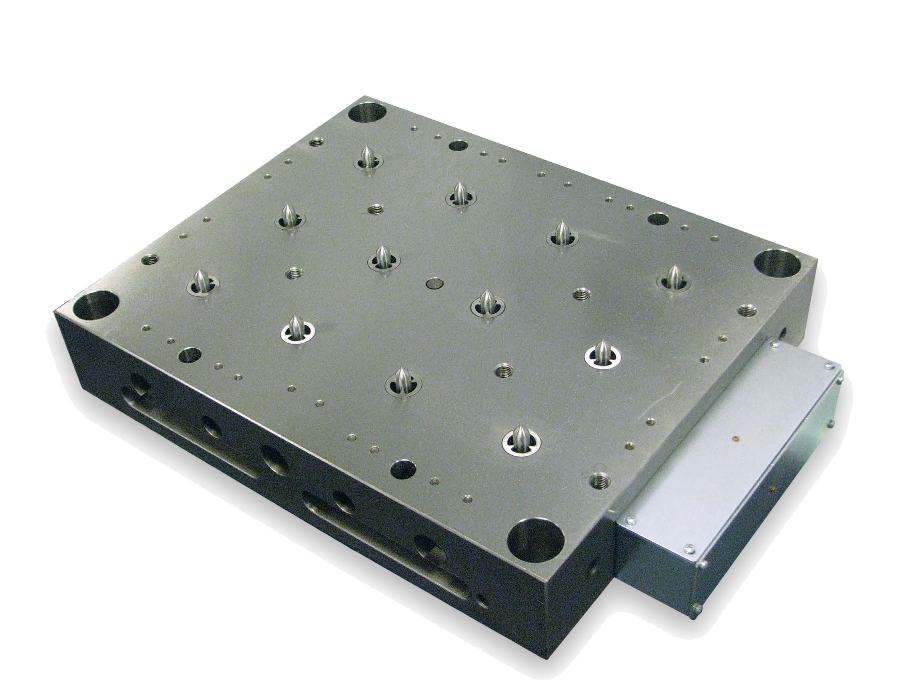 Hot runner moulds have been in use for decades.
                Today, energy costs and material availability have become greater processing considerations and new emphasis is being placed on reducing these costs.
                As a result, a hot runner moulding system that can cut energy requirements, shorten cycles, save material and eliminate secondary operations, such as degating parts, spot facing and regrinding runners, is extremely well-suited for the industry.
                When Colour change is not required and  only commodity material (PP-PS-PE) are used , than The DME Cool One System can be a good solution  for your application.
"DME stepped up to the plate to handle an issue created by a freight carrier. What DME did for us was huge. There are always very good lines of communication between us and DME.
It's definitely a partnership."
The Cool One is a group of standardized, pre-engineered components that can be incorporated into a hot runner mould to suit a specific application.
The design of the Cool One places particular emphasis on temperature control throughout the system.
Standard Cool One components fall into two categories: Distributor System and Probes.
The way the insulating barrier is created, makes the Cool One a system that requires no seal rings; in fact it can be defined as self-sealing and or the way it is generated it makes leakage impossible.
The insulation also means that the plates will suffer much less expansion/distortion. For being self-sealing and having less thermal stress, it requires less maintenance.
The Cool One is not recommended on technical material, charged materials and if color changed is needed.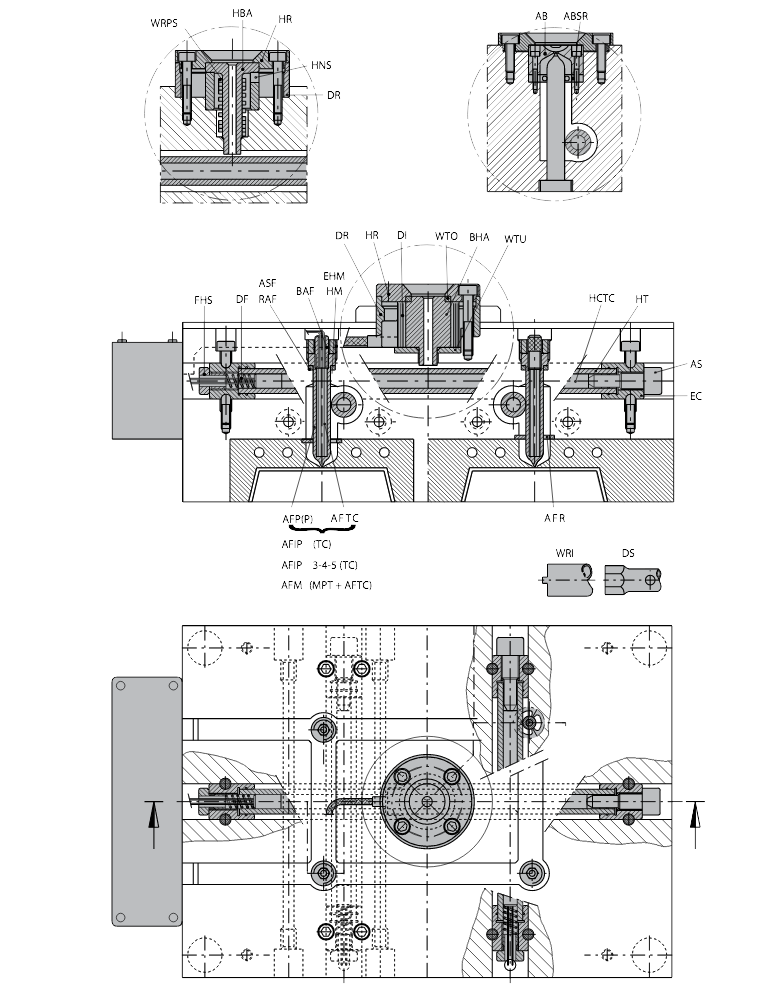 Plastics are injected into the system through the DME Central Heated Nozzle .
The system consists of bores, gun-drilled into the distributor block. A smaller diameter distributor tube is inserted in each bore and centered with end caps.
Material flowing in the bore, around the central tube, is kept molten by a thermocouple-cartridge heater in the tube. Heating the material "from the inside out" is highly efficient, since it allows heater loads to be considerably less than systems which heat from the outside in. In addition, the outer layer of the melt stream solidifies to form an insulating layer of plastics that further reduces energy requirements and permits mold surface temperatures to be maintained at 40° C. In many cases the flow design has a single primary distributor tube with intersecting probes to direct the flow of material to the gates.
A primary and secondary distributor tube layout using a common "H" pattern is also a typical method of providing a balanced flow of material to probes intersecting the secondary tubes. (The cutaway view above is an example of the "H" pattern layout.) A wide variety of intersecting layouts are possible to carry molten material to virtually any number or pattern of cavities.
Benefits:
Simple, solid manifold construction
100% leakage free
Good thermal insulation
No thermal expansion in block
Quick start-ups
Energy saving
Low maintenance cost
Cost-effective solution
Only for commodity material (PP-PS-PE)
When No Color change is required

Picture of H-Pattern lay-out
Construction of the System
The Cool One is a standard system that makes it easy for the designer to build the mould as there is no special parts required, the design is much easier. DME delivers not only standard system, we can do also specials. Please get in touch with our special projects department at their e-mail: [email protected] and ask for feasibility.
For more information on DME's
Cool One

click the button below, and ask for "feasibility".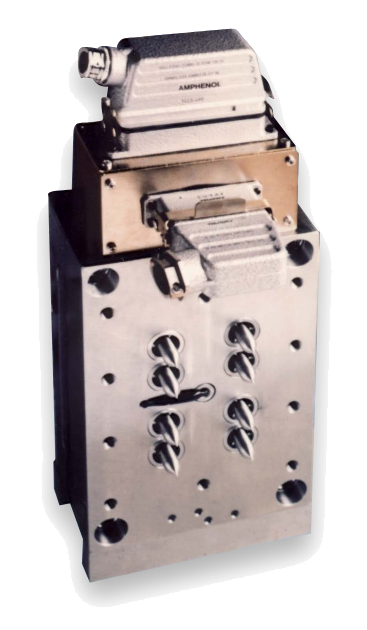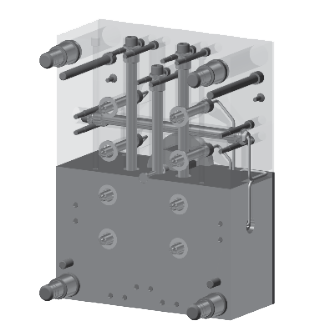 Controlling the Cool One System
The heating elements are controlled by standard DME temperature controller systems. More info on our website (www.dmeeu.com), eSTORE or ask for our Temperature Controllers brochure.
Features & Benefits:
Automatic Degating – in auto mode.
Separates runner and part.
Allows central gating – for uniform fill.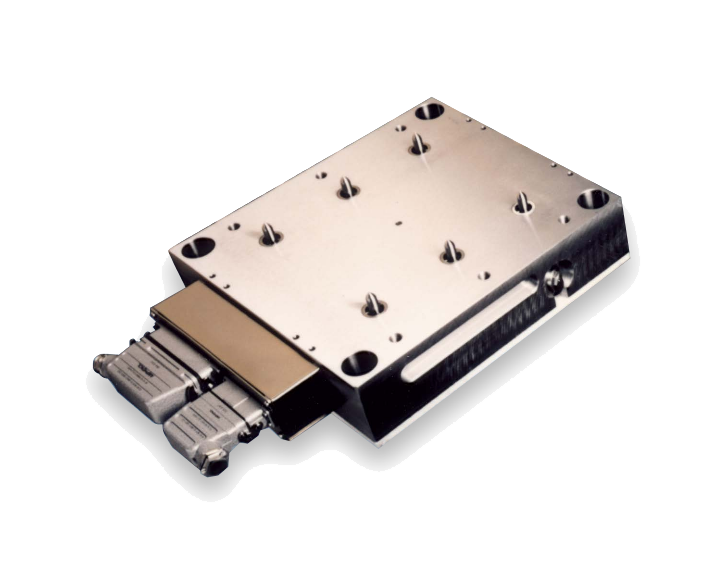 For more information and to order parts, click the product below to be taken to the corresponding Cool One element on our eSTORE.