CodiPro Mold Lifting Hardware
The QUALITY of our Lifting Material =

Your SAFETY

At DME safety come first. This philosophy has driven us to offer a collection of Mold Lifting and Rigging hardware that has been certified and proof tested. We stand behind these products and are confident they are the highest quality in the industry. Keep your most valuable assets, your employees and materials safe by using DME lifting hardware.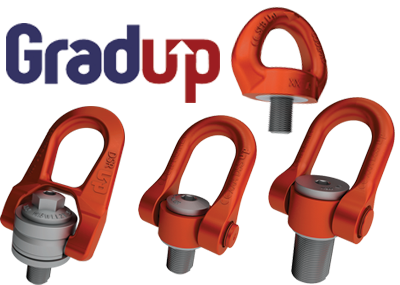 The GRADUP range has been especially developed to be the quintessential swivel lifting ring, particularly in terms of the quality of the raw materials used.
The CODIPRO research department, supported by advice from internationally renowned research centers, selected the best quality steel to achieve the best balance between tensile strength, breaking load and fatigue strength.
Each component of the GRADUP lifting rings' hinge system has also been reviewed. The outer crowding dimensions, the screw couplings and the openings are compatible with CODIPRO lifting rings already on the market.
This major innovation, the GRADUP lifting ring, is the fruit of more than 40 years' experience combined with in-depth research.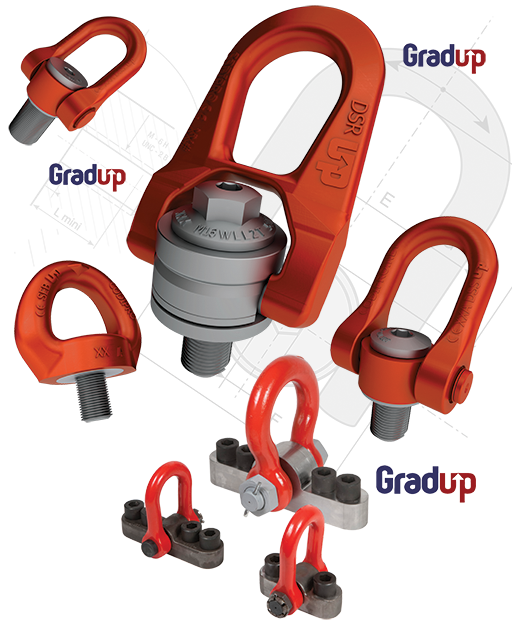 Metric thread: M5
M42UNC thread: U 025
Swiveling under load
Usable for any kind of lifting operation
Two possibilities of bolt tightening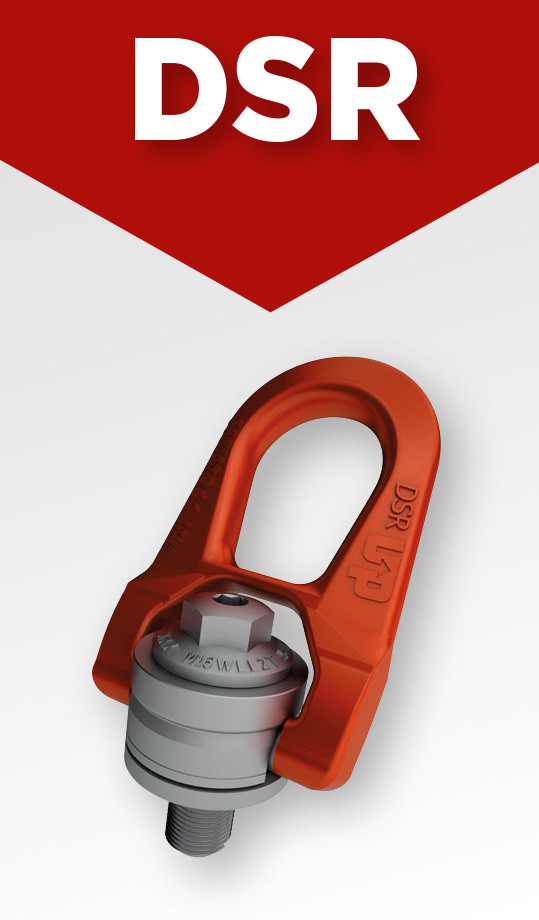 Metric thread: M24 > M150
UNC thread: U 100 > U 400
Swiveling under load
Usable for any kind of lifting operation
Wide shackle opening – easy to use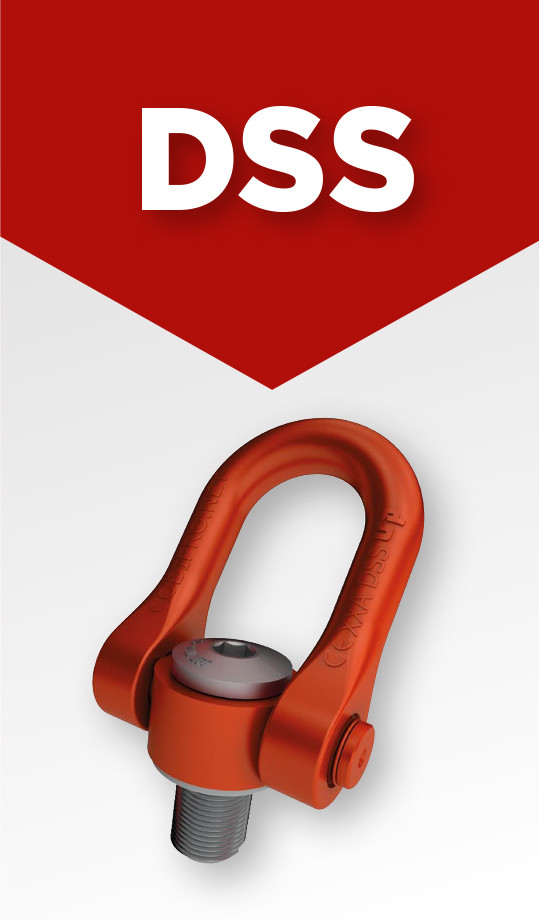 Metric thread: M8 > M48
UNC thread: U 038 > U 150
Swiveling under load
Usable for any kind of lifting operation
Solid rotating bushing -> easy rotation under load Safe alternative to DIN 580
Torque key adapter available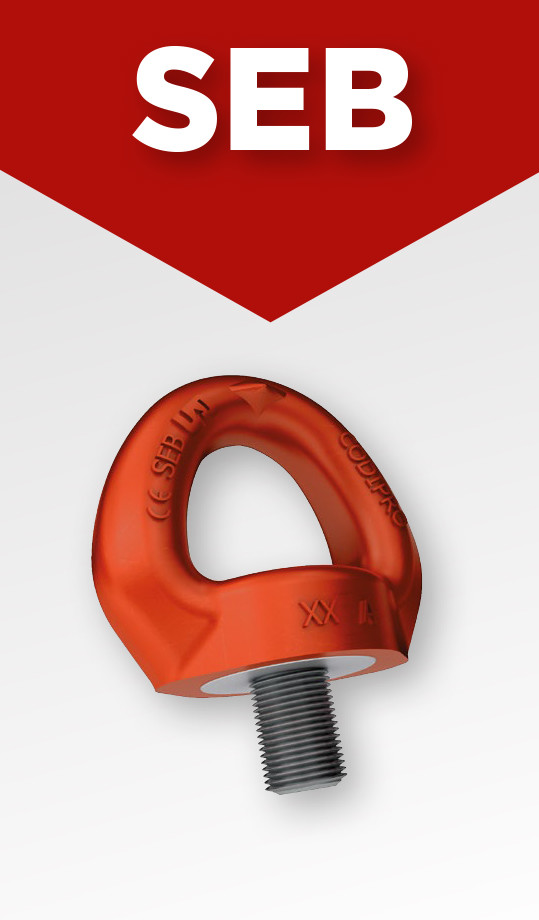 Safety Shackles by CodiPro
CSS –
Central Safety Shackle
Specially Designed for Lifting and Turning Loads up to metric 55 tons
Large eye on the shackle for easy connections
Compact and Ergonomic base; requires less clearance
Easy to attach and use
Individual engraving
Delivered with a certificate of conformity for each shackle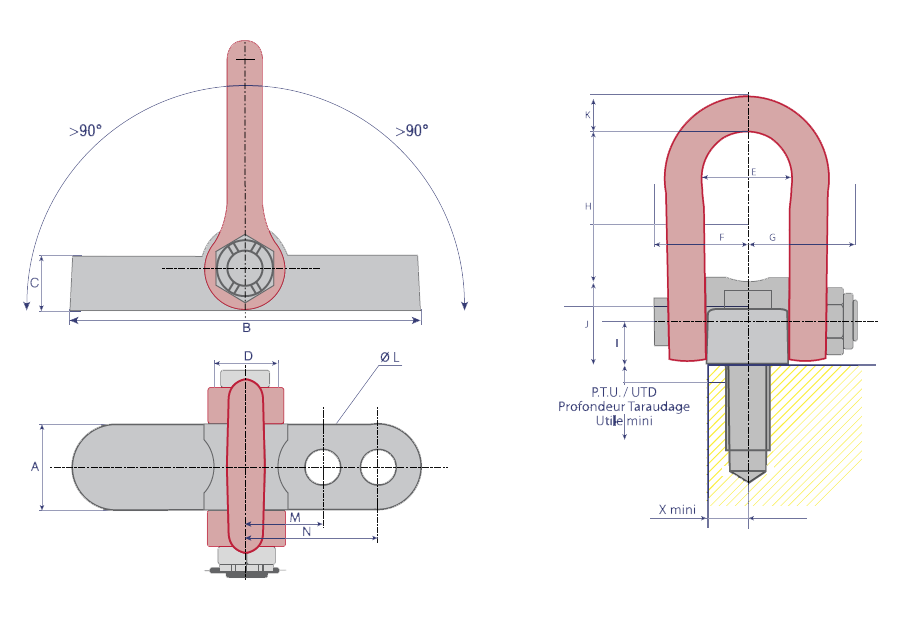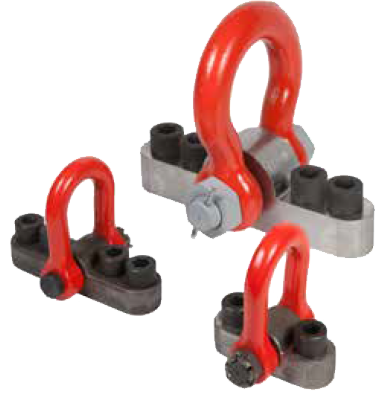 The quality of the steel is the essential characteristic of a swivel lifting ring. In the world of lifting, it is normal to speak in terms of class of steel, or "grade". This "grade" is what it's all about for a chain, because the diameter of the chain combined with the class of the material is what gives the lifting capacity. In recent years, some "grades" that are higher than others have appeared on the market. Based on this, many manufacturers are offering lifting rings of class 10, 12, 14, etc. These descriptions are not relevant for lifting devices with multiple components, such as a swivel lifting ring. This is why CODIPRO is seeking to move away from this trend that is almost entirely based on marketing promotions.
By creating the GRADUP (or optimized grade) range, CODIPRO is offering a breakthrough innovation. In a swivel lifting ring with multiple components, each element is subject to different constraints. In order to offer maximum strength, each separate piece must be conceived so that the materials used and the design are the most appropriate for its function within the overall device. With the release of the GRADUP brand, CODIPRO is now offering an ultra-safe and ultra-high-performance lifting ring.
Full safety guaranteed for all lifting operations

Optimization of the raw materials for a significant improvement in WLL Corrosion resistant coating
Individual traceability number
Permanent grease lubrication between the components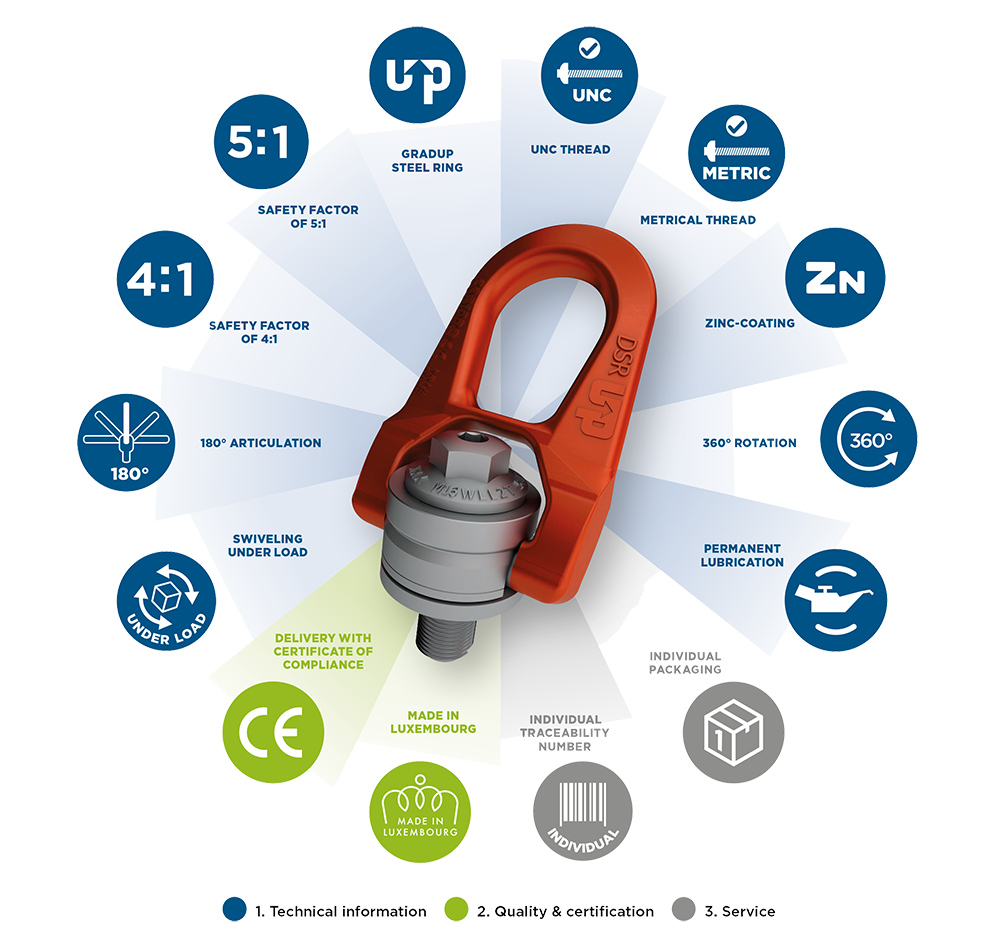 Worldwide:
+1.248.398.6000
USA:
+1.800.626.6653
Canada:
+1.800.387.6600
Mexico:
+52.442.713.5666
Europe:
+32.15.215011
Asia:
+86.775.8601.9031
Hot Runner Service & Repair
Controller Repair & Calibration
Barrel Repair & Resleeving