The new DME QR-Code Inserts allow OEM's to reap all the benefits of traceability and consumer connectivity. Adding a QR code to a product isn't a new concept, but up until now it could only be printed on the product or disposable item such as support material. Today there is a new and better solution.
Include:
Discrete, Permanently Affixed, Won't Wear Off
Easy To Use Marking/Tracking Option
Cost-Effective; Requiring No Secondary Operations
Inserts Can Be Easily Replaced And Updated
Permanent, Customized Connectivity
With the NEW DME QR Inserts you can now add a QR code directly to a product itself, in a way that won't be removable or wear off. The possibilities are endless – all from one little insert!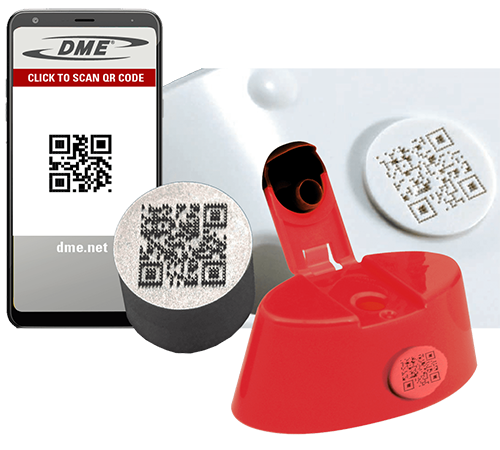 • Material: 420 Stainless
• Thread: M5 for 10mm / M6 for 16mm & 20mm
• HRC: 50-53
• Over all Length for 10mm Dia = 12mm.
• Over all Length for 16mm Dia = 14mm
• Over all Length for 20mm Dia = 16mm.
• Max Temp: 200C/392F.
• Engraved depth for all sizes 0.8mm
The NEW DME QR-Code Inserts have unlimited possibilities to provide your customer more information about your:
product,
options for re-order
documentation
and optional accessories
QR codes can be used for many things, but often are set as online destinations or content. You can tailor a video, custom marketing or informational message to your customers by sending them to online information that you control.
Unlike printed materials, QR codes can direct customers to online content that can be edited and updated as needed to maximize the effectiveness of the content.
Build your email list by routing your customers to a sign-up page or potentially reduce liability by giving them instructional information and/or warnings all available by scanning the QR code.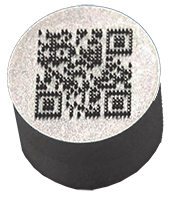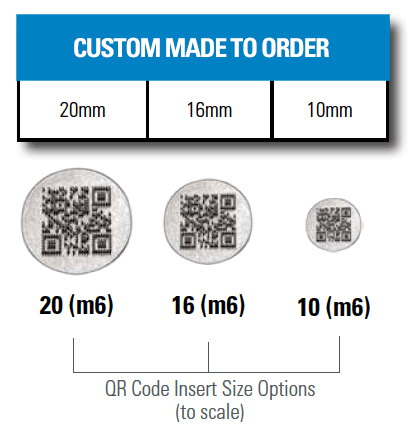 Broad Industry Use Featuring:
The ability to connect to consumers is always prevelant in the minds of manufactures and OEMs globally.
Regardless of the industry, the DME QR-Code Insert can be used to facilitate better product tracking and easier to access product information (such as manuals, SDS information, marketing materials, services or programs.


Industries that can benefit from a QR-Code directly and permanently molded into a part include: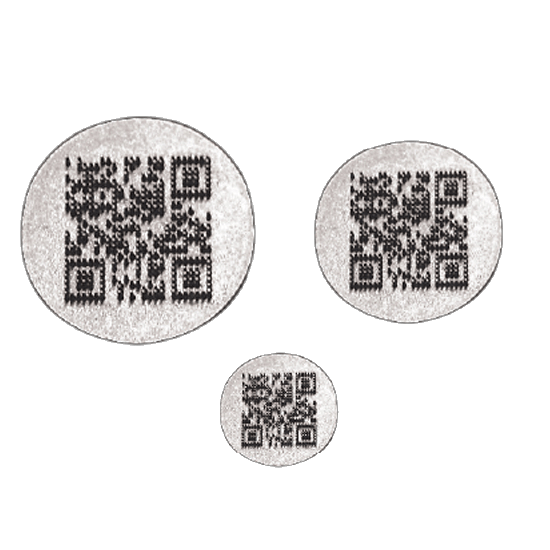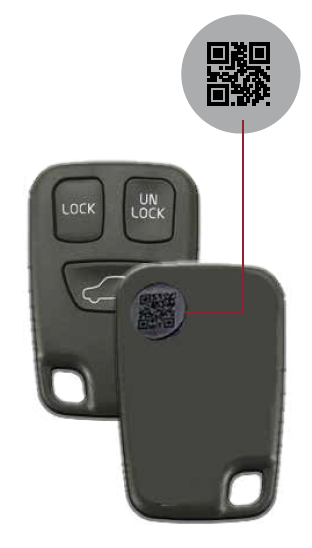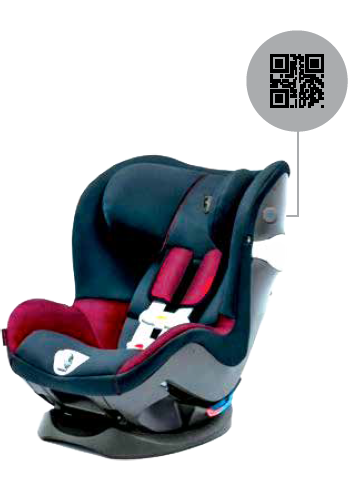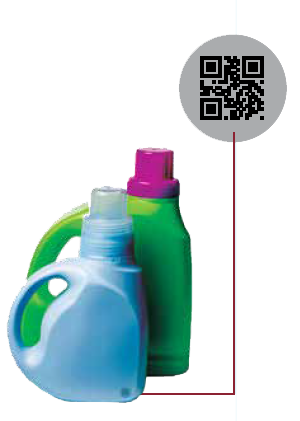 Worldwide:
+1.248.398.6000
USA:
+1.800.626.6653
Canada:
+1.800.387.6600
Mexico:
+52.442.713.5666
Europe:
+32.15.215011
Asia:
+86.775.8601.9031
Hot Runner Service & Repair
Controller Repair & Calibration
Barrel Repair & Resleeving