Venting is an integral part of the mold process, an optimal design and functioning venting system allows efficient manufacturing of high quality parts. However this is not always the case in every tool and DME has the solutions.
Sintered Vents & Porcerax®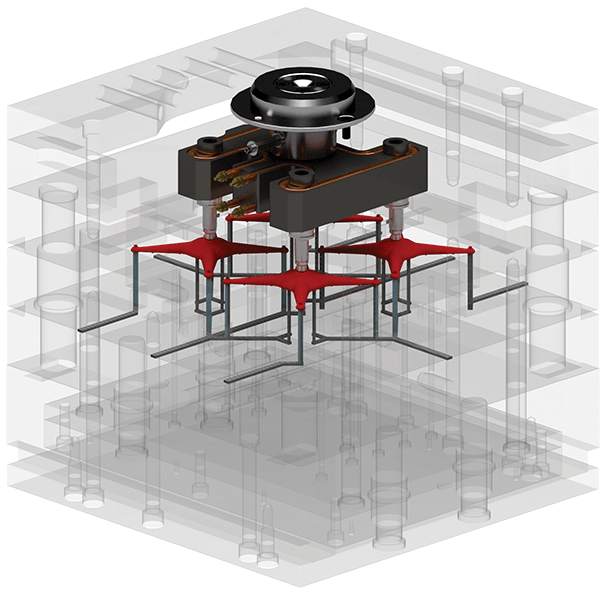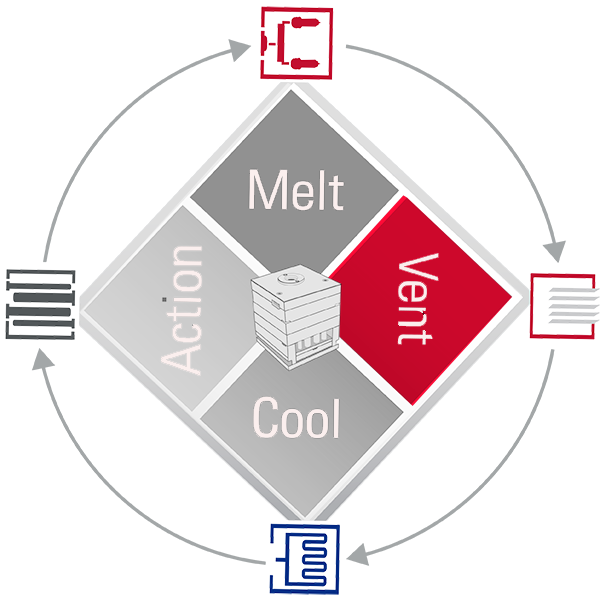 Mold venting is critical to the quality and consistency of the finished part. Venting is required to allow the air in the sprue, runner and cavity to leave the tool as the melt flows into the cavity. Inadequate venting may cause short-shots, poor surface appearance, or weak weld-lines. Potential air traps in the part design can be predicted by flow simulation software. Once the tool has been built, short-shot studies can be used to find the critical venting areas. Vents should be placed at the last place to fill and in areas where weld lines occur.
Venting in areas below the parting line can be accomplished by allowing the ejector pin to be slightly loose on each side. Venting of ribs or pockets can be achieved by venting down an ejector pin, or with the use of porous mold steels. Ejector pin vents are self-cleaning, but they should be wiped once a day to remove build-up. Porous plug vents need to be replaced or dismantled and cleaned when they become clogged.
The Simple Standard Solution to Successful Venting of the Mold
Improve your molding performance and reduce operational costs by simply switching to the new DME Standard Venting Ejector Pin. A simple but highly effective solution to venting, the DME Venting Ejector Pin is a low-cost way to void the unnecessary risk and cost caused by ineffective venting. Available in multiple diameters and head thicknesses, the DME ejector pins are available off-the-shelf and can be ordered online store.dme.net/vented-pins  or via DME customer service.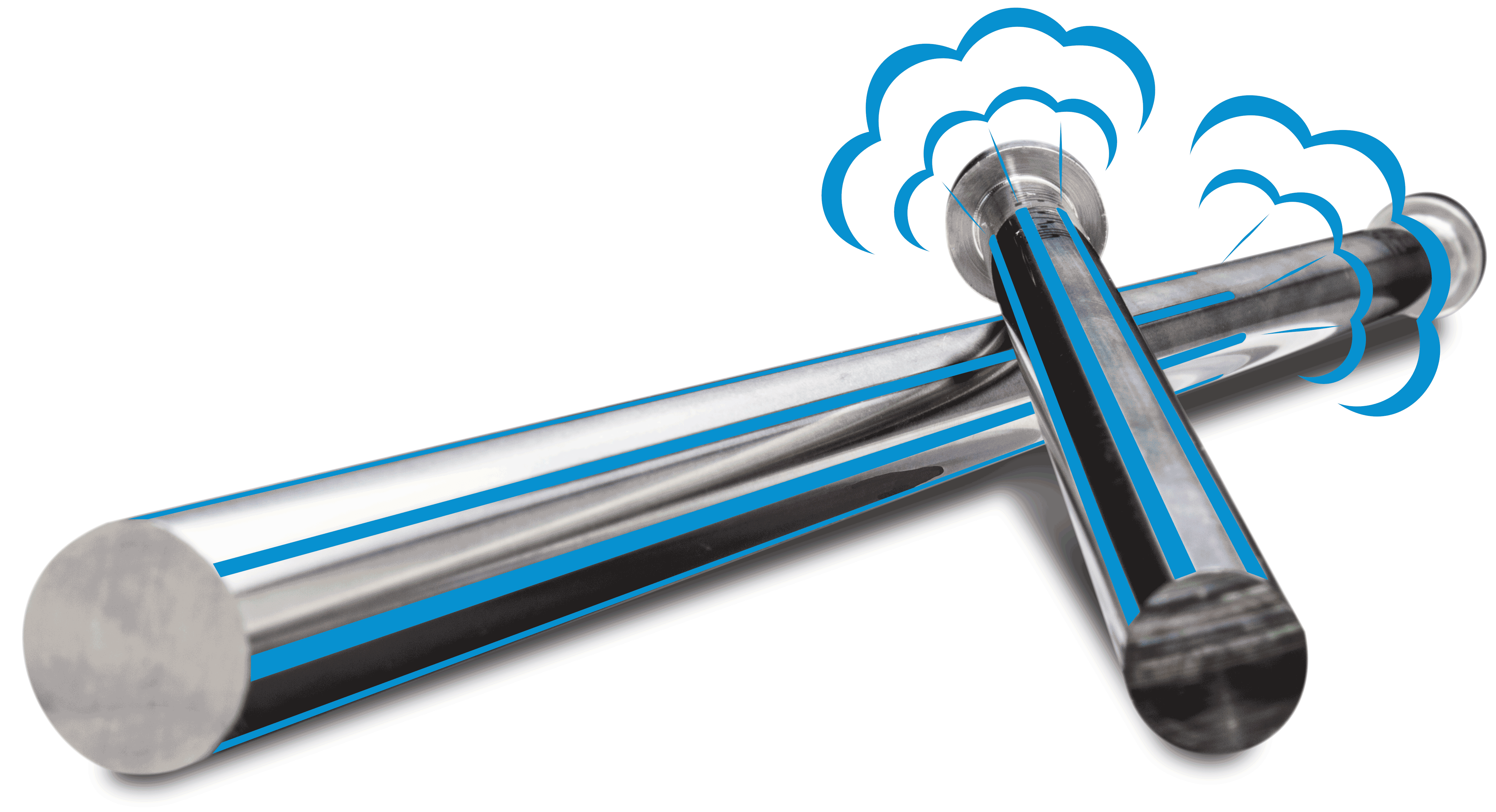 Simple Solutions for Internal Venting

Better Part Quality with Greater Output
Ideally suited for large part molding and corrosive enviromments where excessive gasses can be an issue.
Insufficient venting is a common challenge and can be the source of major challenges in the molding process. Problems can be avoided with good mold design and the incorporation of specially designed engineered components and/or materials that enable the venting of the material. DME is the Industry leader in Venting Solutions and provides a wide selection of products to meet your specific application requirements in both small and large tooling.
The Dynamic Gas Venting System can be installed with minimum machining and is designed to deliver a simple venting solution without the need to add any external vacuum.
High venting capacity
Venting surface slowly affected by mold deposits
In cavity air back pressure dramatically reduced
Improvement of aesthetic characteristics of the injected pary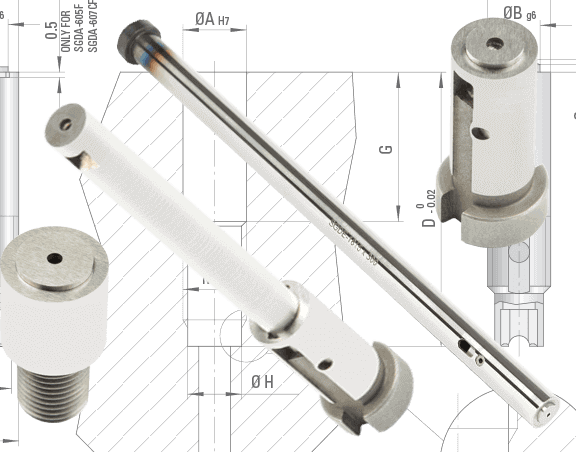 An alternative technology to support venting is the deployment of a vacuum system DME offers 2 products in this area:  MoldVac™ employs a two way system to vacuum and blow to evacuate any gas and cleans vented ejector and core pins after each cycle and VACUUMJET + is smaller compact system to be used where space is a premium. Fitted directly to the mold VACUUMJET + creates a vacuum within the cavity and core.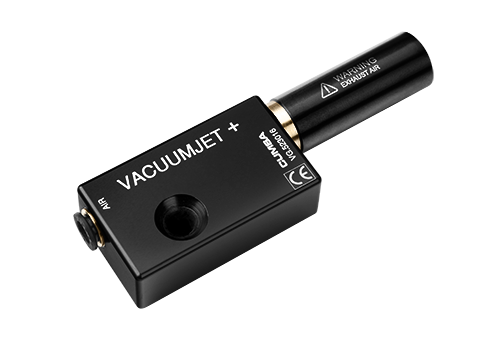 Mold-Vac Gas Purging Systems
Mold-Vac® is a standalone family of systems designed to eliminate molding problems caused as a result of gas and air entrapment. Exclusive to Mold-Vac design is our "blowback" control feature which cleans vented pins after every cycle. Mold-Vac provides precise LCD touch screen controls for vacuum and timing functions. Economically priced, all units are easy to install and operate.
Mold-Vac was developed to solve the common problem all molders experience, gas & air entrapment and plugged vents.
Offered in (3) sizes, all units are designed to draw up to 20" – 24" of vacuum with precision control.
Improved Part Quality – Eliminates part burns, blemishes, voids and short shots
Reduced Cycle Time – Back pressure replaced by vacuum
Reduced Tool Downtime – Volatiles removed by vacuum and blowback action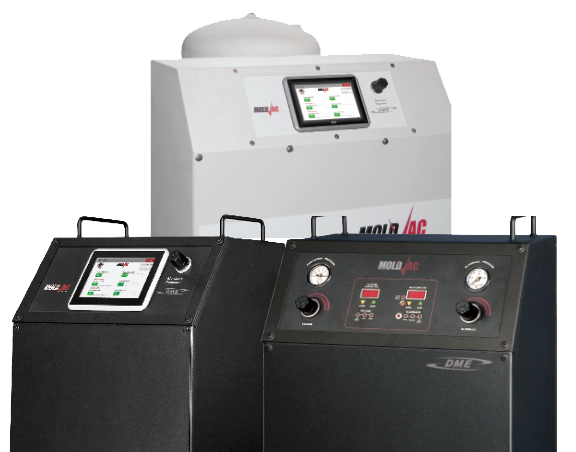 Your Mold Venting Partner
As a world leader in melt delivery we work with you through the entire process to help identify possible issues with gas entrapment
From understanding the intended application, the resin selected and the process of manufacturing we can use mold flow analysis to identify possible trouble areas for gas entrapment. We can guide you to determine the best product/vent and placement of the vent. Ensuring the best possible cycle time along with the production of the highest quality molded parts. Reach out to DME today for your complete mold flow analysis including flow path, venting, and cooling to unlock maximum profits.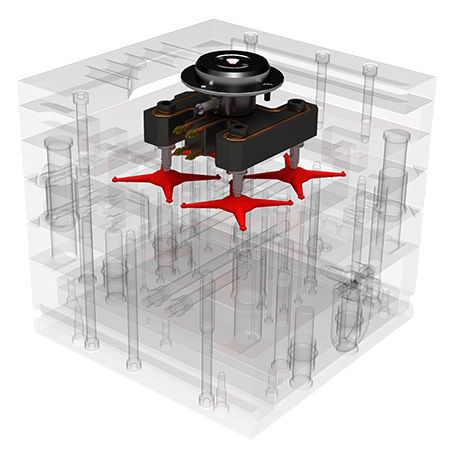 Sintered Vents are unique venting plugs composed of a large number of straight, parallel and uniform pores made through a powdered metallurgical process. The pores allow trapped air or gas to escape from the mold cavity during the injection molding or die casting process, thereby reducing the occurrence of short shots and burned parts. These self-contained, standardized vent save time in design, installation and maintenance.
A unique venting plug allowing trapped air or gas to escape during the ejection molding process. Fast and easy replacement or cleaning of sintered vents improves productivity.
Sintered Vents are a unique venting plug composed of a large number of straight, parallel and uniform pores made through a powdered metallurgy process.
The pores allow trapped air or gas to escape from the mold cavity during the injection molding process, thereby reducing the occurrence of defective parts.
Features & Benefits
Venting of air or gas reduces occurrence of short shots and burned parts.
Self-contained standardized vents save time in design, installation and maintenance.
Wide variety of off-the-shelf standard sizes available.
Fast and easy replacement or cleaning of sintered vents improves productivity.
Field tested to ensure product reliability.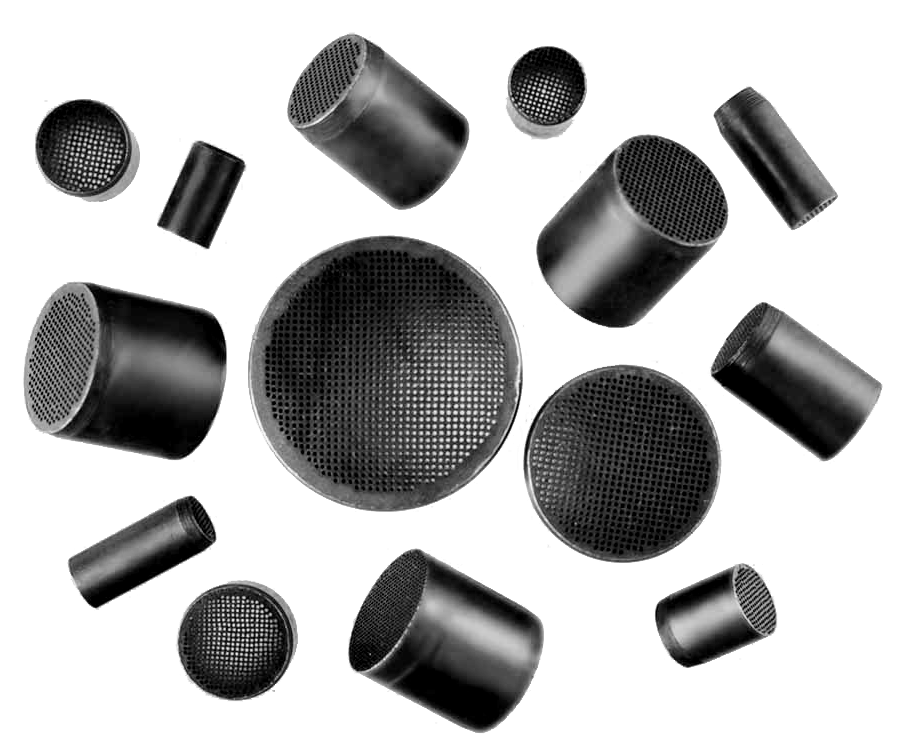 Vortex® (Replaces Porcerax II®) is a sintered, porous metal that is heat-treated to 30-40HRC with porosity in the range of 25% by volume. A system of interconnected pores with an average diameter of 7 (.0003″) micron is dispersed throughout the Vortex® material.
Using Vortex® in appropriate areas, eliminates gas buildup, reduces injection pressure, lowers cycle times, gloss levels, and substantially reduces scrap and reject rates.
Vortex Core Pins & Plugs
DME Vortex Pins and Plugs provide a location-specific method of venting gas.
Vortex Core Pins and Plugs are made from a porous, sintered metal with a porosity of 20 to 30% by volume.
With a series of interconnected pores averaging a diameter of 7 (.0003") microns throughout, the primary function is the elimination of gas. Due to its porosity volume, one fourth of the surface becomes a vent.
Features & Benefits
Pins are 3" long and are available in diameters of .250", .375" and .500".
Plugs are offered in .250", .500" and 1.00" lengths in diameters of .250" and .375".
Not recommended for Brass or Lead die casting.
Specifications
Heat treated to 30–40 HRC. Tensile strength: 74,000 lbs./sq.in Hardness: HMV 350–400.