COMPACT PRE-ENGINEERED SLIDE UNIT
Holds mold injection pressure up to 15,000 lbs
Cycle tested to 1,000,000 without failure
Compact takes up less space
Easy install and adjustment from parting line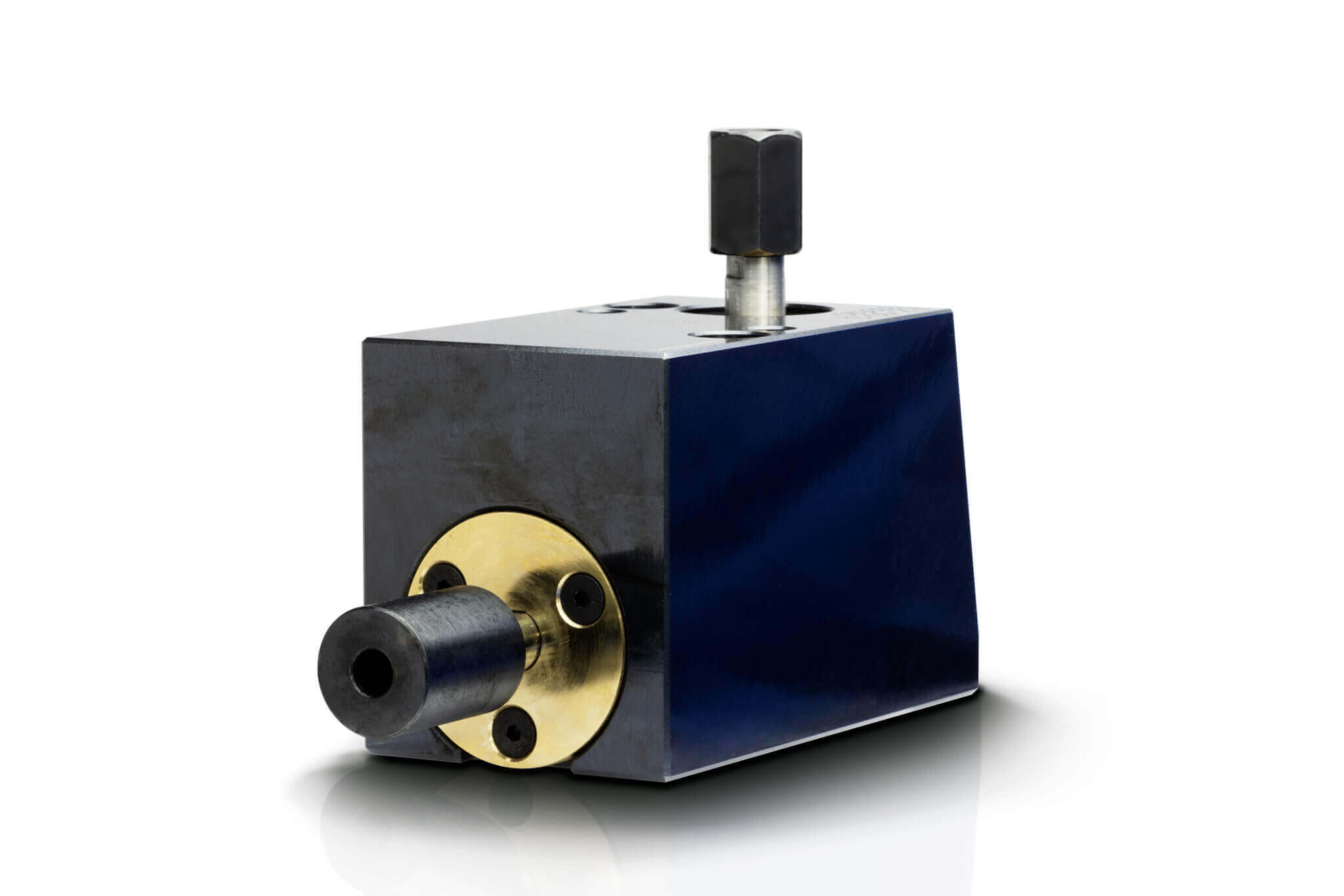 EZ SLIDER is a simplified self-contained unit designed to aid in molding undercuts and other part features. The unit utilizes the open and closing action of the plates to action a hydraulic plunger which intern moves the extension rod forward to create the part feature. Once the mold opens the rod retreats allowing for part ejection. EZ SLIDER replaces and reduces machining required for traditional slide units and lifters. No need for complex angular machining set ups or multiple components assemblies! Simply machine in a pocket and drop in the EZ SLIDER.
EZ SLIDER angled units are available in standard increments of 5° deceleration up to 35° or made to your specified angle as special-order. Undercuts can be relieved where traditional slides or lifters cannot be utilized, giving molders more design and manufacturing flexibility. EZ SLIDER units replace expensive hydraulic cylinders, external limit switches, mounting plates and eliminates the manufacture time and materials for additional components.
The EZ SLIDER is available in 6 versions to fit your applications needs.
*NOTE: 00 specifies 0°. All units are available from 5 to 35 in 5 increments or to your sepcified angle as special order units. Email: [email protected] for a personalized quote.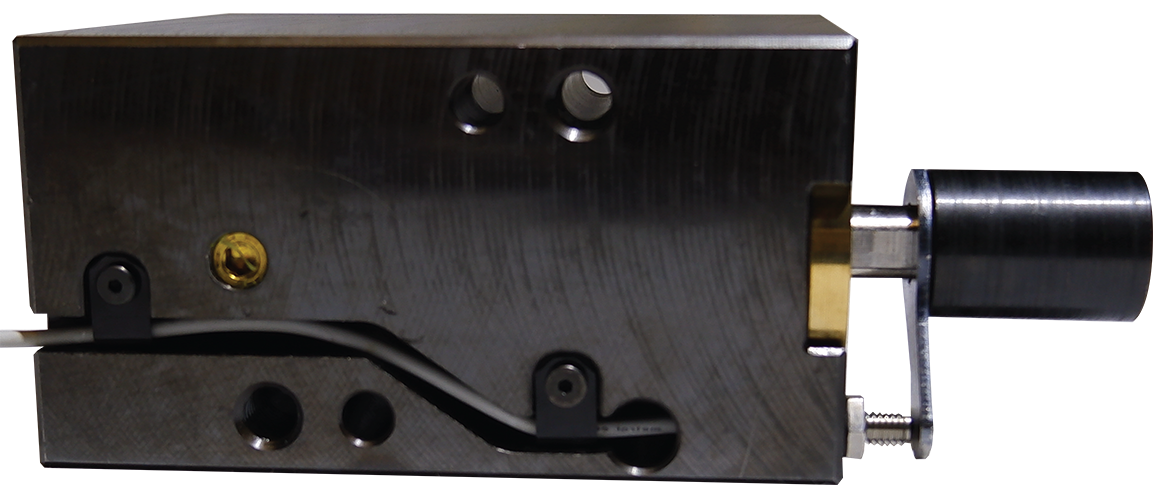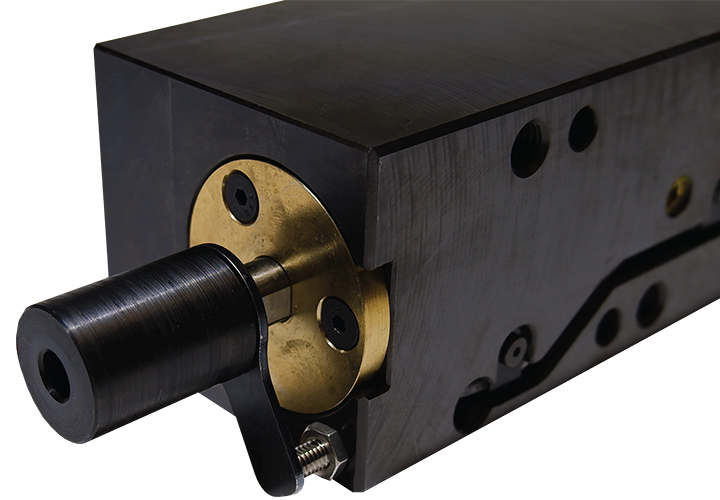 Integrated internal stainless-steel limit switches with LED illumination are available upon request to give a signal that it is safe to continue the molding process.
Holds mold injection pressure up to 15,000 lbs
Compact system takes up less space
Fully adjustable stroke of up to .390"
Simple design for tool maintenance.
Full 3D CAD is available for ease of design
Cycle tested to 1,000,000 without failure
Easy install and adjustment from parting line
Travel can be readjusted
Lower cost vs traditional slides or lifters
How Does it Work?
The cut way view below allows you to see the inter working of the EZ SLIDER unit. As the actuator is compressed by the above plate it applies pressure to the attached plunger downward causing the hydraulic oil to push the spring rod forward to the molding position. During the ejection process as the mold opens the actuator is release and the return spring pushes the spring rod backwards. The molded part is now ready for ejection.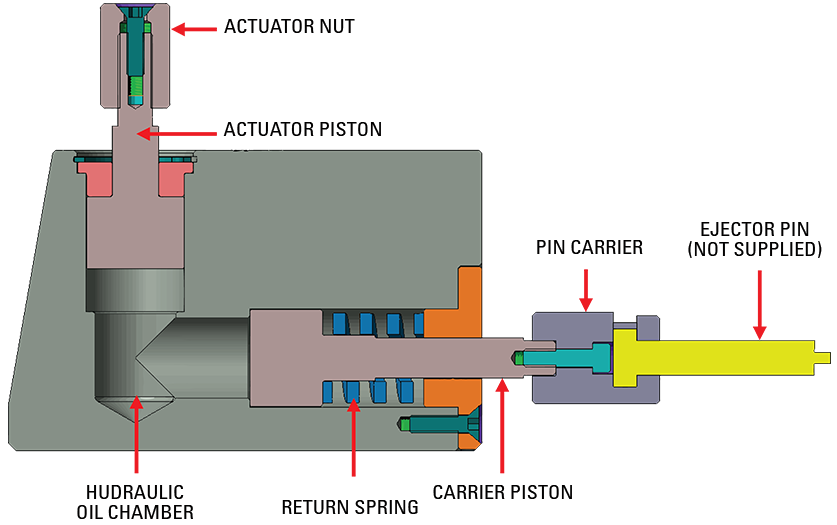 Check Out Our Easy Slider Video