Partnering for your cylinder solutions!
DME® and AHP Merkle®
PREMIUM HYDRAULIC CYLINDERS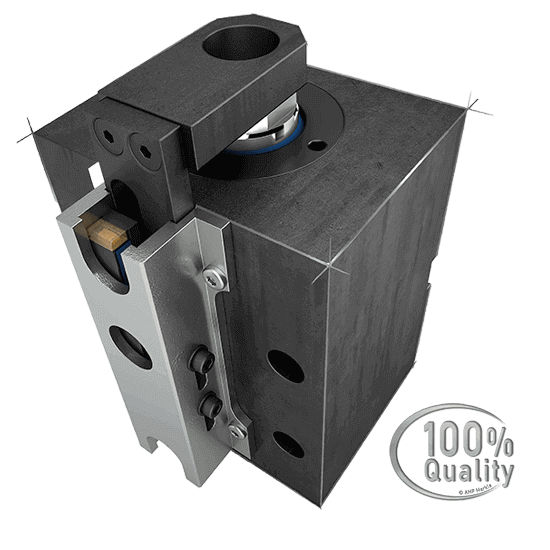 Multiple Styles Of Hydraulic Cylinders Designed For Molding, Die Casting And Stamping
The DME / AHP Merkle Hydraulic Block Cylinders are in-stock, with multiple mounting styles and stroke lengths to choose from. All cylinders are prepared with mounting holes for limit switches.
With various attachments, sensors and terminal blocks available for your application, these cylinders are easy to install and ready to use. Need something custom for your application? We can do that! DME/AHP Merkle offers over 80,000 additional options (please contact [email protected])

Venting options allow air to be purged from the hydraulic system, protecting your seals from being destroyed.
Cushioning prevents the cylinder piston, during forward & retract stroke, from slamming into the cylinder housing. This option extends the longevity of the cylinder and reduces maintenance.
 100% Quality Inspected… ensuring dependable product right out of the box!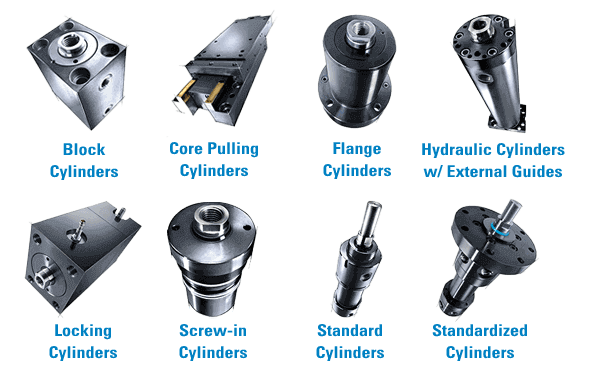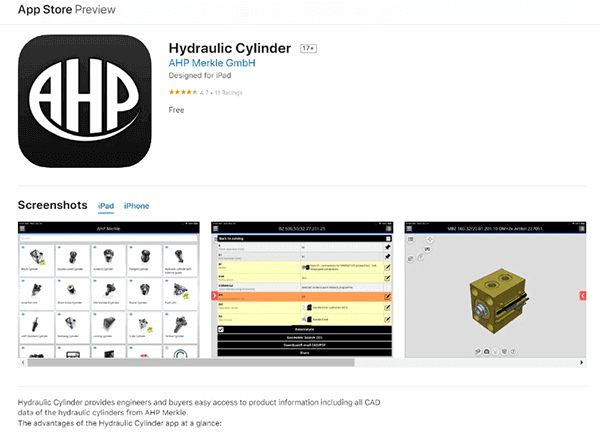 Download the AHP Merkle app from your app store for complete access to cylinders!
Search – Hydraulic Cylinder
Worldwide:
+1.248.398.6000
USA:
+1.800.626.6653
Canada:
+1.800.387.6600
Mexico:
+52.442.713.5666
Europe:
+32.15.215011
Asia:
+86.775.8601.9031
Hot Runner Service & Repair
Controller Repair & Calibration
Barrel Repair & Resleeving