DME LT-Series
LifeTime Roller Locks
Premium Locks For The LifeTime Of Your Mold
Tried and tested the newly designed and upgraded DME LT-Series LifeTime Roller Lock addresses a gap in the Industry helping improve part quality, reduce cycle times and increase production uptime.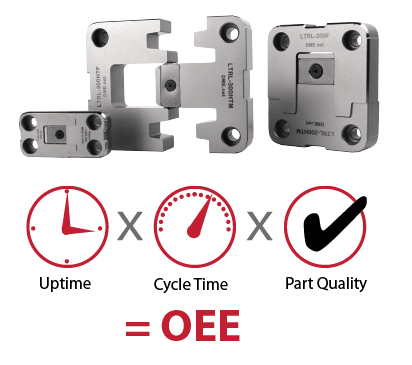 DME LT-Series LifeTime Roller Locks
ALIGNING TOOLS IN DIFFERENT MOLDING APPLICATIONS
Alignment of the mold is critical to producing high quality parts with a high level of O.E.E (Overall Equipment Effectiveness), essential for a profitable molding process.
Tried and tested, the newly designed and upgraded DME LT-Series LifeTime lock helps improve part quality, reduce cycle times, increase production uptime and lower mold repair costs.
Designed for the best possible lifetime performance.
Several factors can challenge alignment through the life time of the tool: thermal expansion, aged equipment, worn leader pins and bushings are just some of the variables.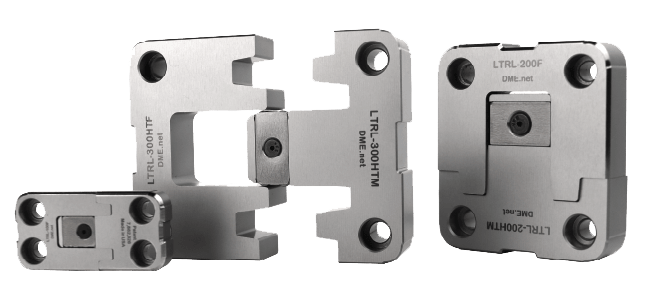 Heat Variations Can Cause Misalignment Of The Mold Over Time.
Temperature changes in stationary and movable mold halves is caused by these factors:
Mold Cooling, including the temperature differential between mold halves.
Steel grows approximately 0.0000065 inch for every degree Fahrenheit of temperature differential.
When A and B halves vary by as little as 20˚F, and the mold is 30 inches long, the difference in plate lengths is about 0.004 inch…
enough to start wearing of the alignment components.
To extend mold life, try to keep the all of the mold plates (mold halves) at a consistent temperature.
Hot runner system heating. Since these systems are driven by electric heaters, they can be a major contributor to mold temperature variations if proper cooling is overlooked.
Insulator plates. As production begins, insulator plates (top and bottom of the mold) will create a temporarily controlled closed environment.
Any heat generated within the mold will eventually migrate through the insulating materials into the press platens and affect the alignment of the mold halves.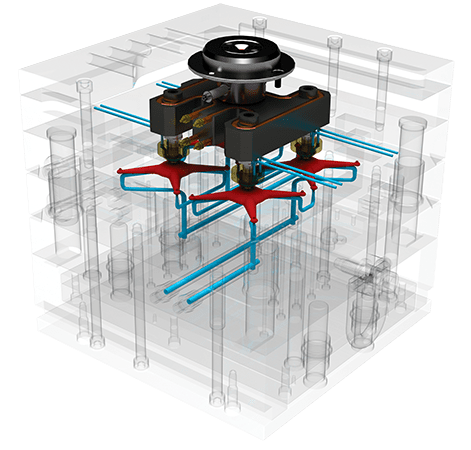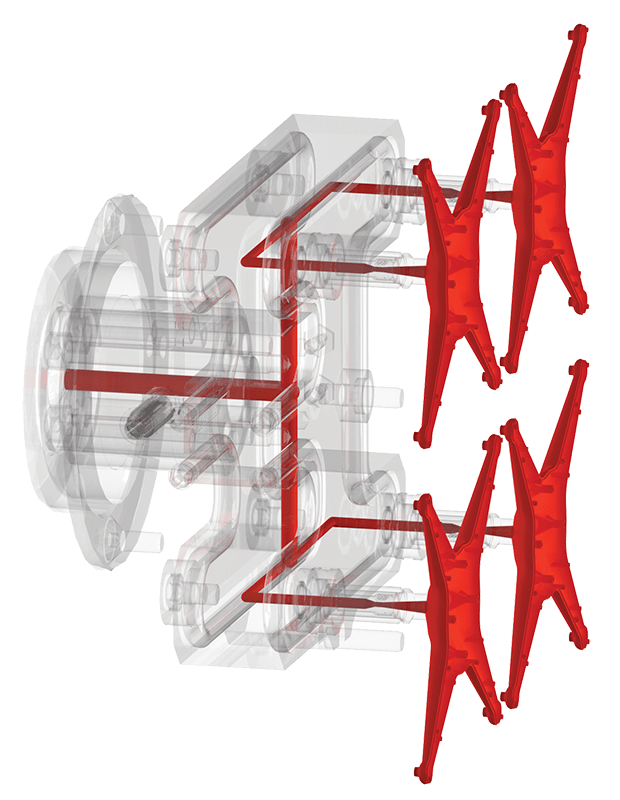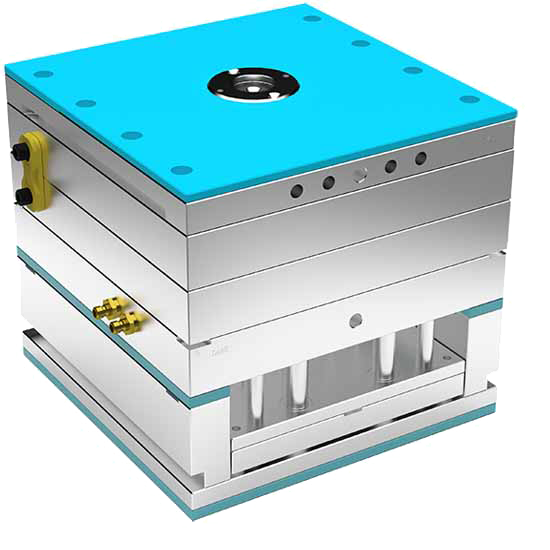 Improper mold alignment can cause dimensional problems, flash, damaged components, or even a mold that won't run anymore.
Initial Engagement
Interlocks must be able to allow for interference/angled engagement as the movable platen tends to lean forward and sag out of alignment due to mold weight and the toggle function. Also the cavity/core alignment is influenced by the quality/condition and location of guide pins and bushings, if these components are worn or out of place the alignment of the movable and stationary halves will be off.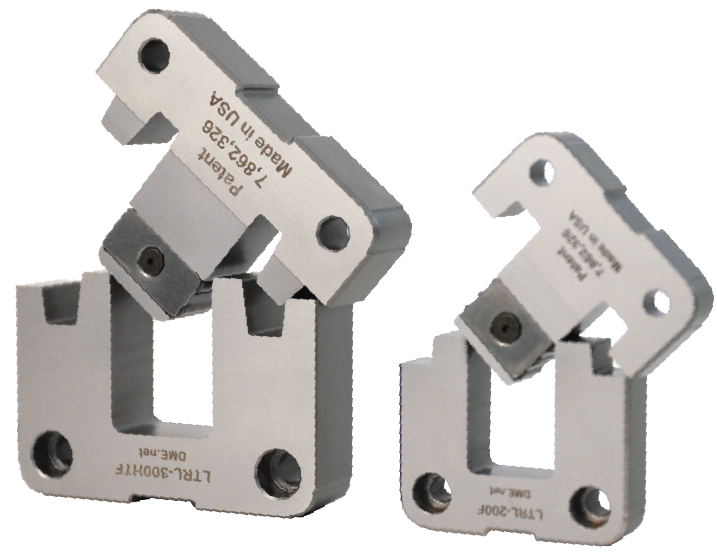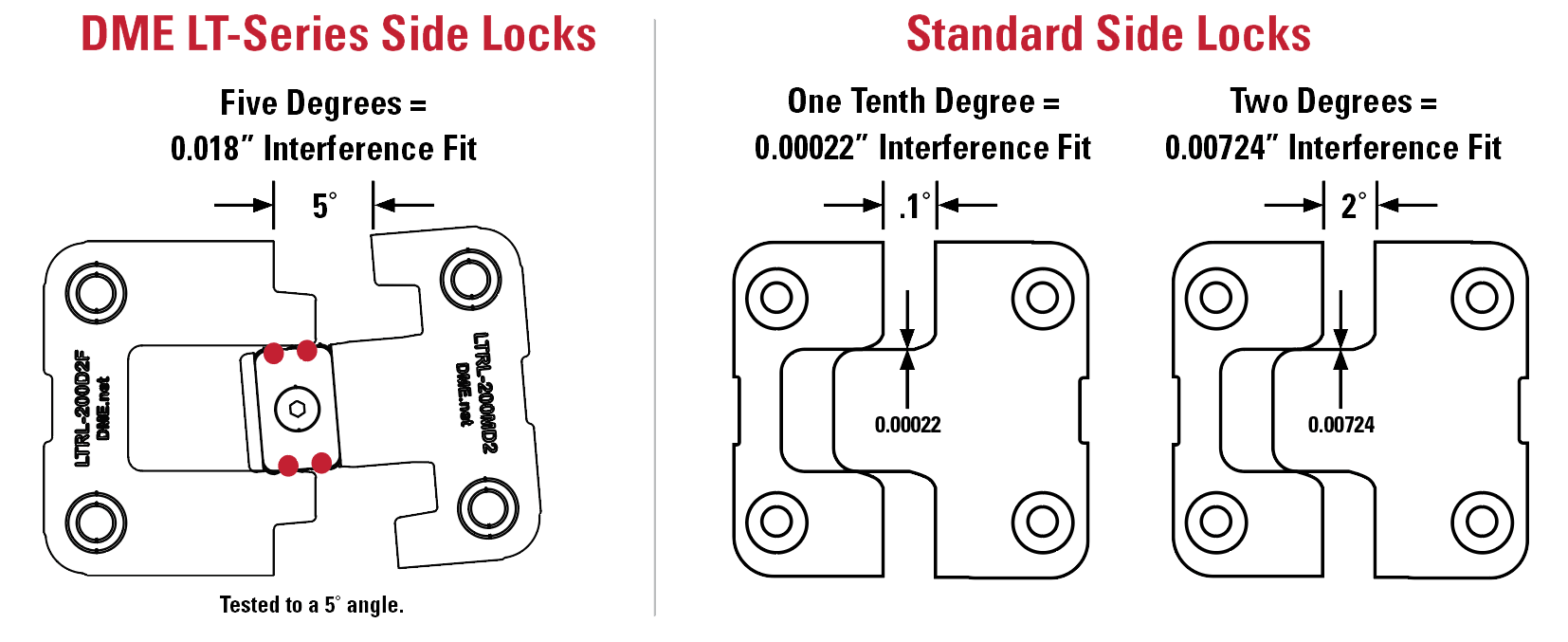 Early Alignment for Precision Shutoffs
Interlocks align mold halves to protect precision tapered shut off inserts from being damaged. This is especially true with cross over telescoping cavity and core inserts.
Final Lockup Holding Strength
Interlocks provide constrains to counter the pressure produced during injection ensuring the A and B plate do not shift which results in a constant molded part thickness and matched parting lines.
THE BIG 3 REASONS
For DME's LT-Series Roller Lock Success
Carbide Rollers Can Reduce Or Eliminate Galling During Initial Engagement.
Movable platen tends to lean forward and sag out of alignment because of mold weight and the toggle function.
Early Alignment for Precision Shutoffs
Interlock aligns mold halves to protect precision tapered shut off inserts from being damaged. This is especially true with cross over telescoping inserts from one half to the other half
Triple & Penta-Locking Configurations (Patented) Constrains counter-pressure of the injection to ensure constant molded part thickness and matched parting lines, resulting in the most precise location and holding power on final lock-up in the industry.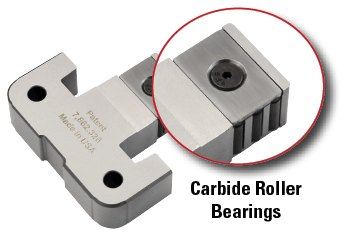 Patent No. US 6,981,858 B2
Patent No. US 6,558,145 B2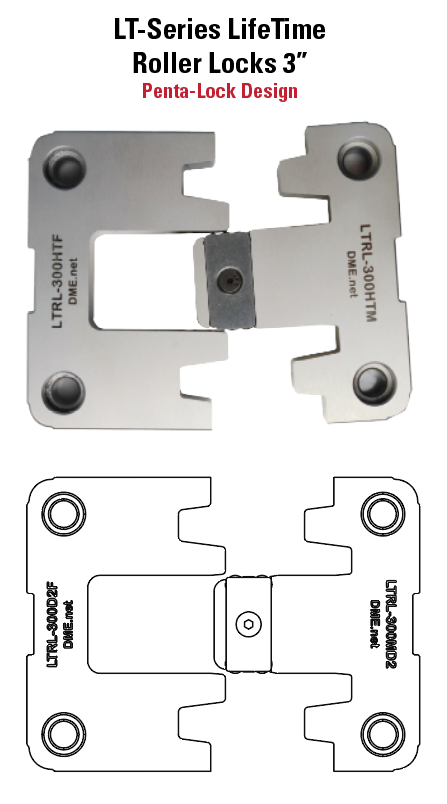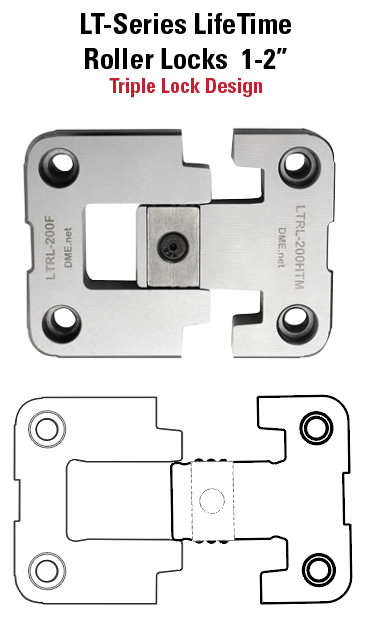 DME LT-Series LifeTime Roller Locks: Triple Lock Configuration


Lock size 1-2 inches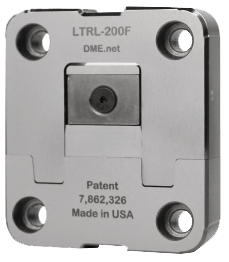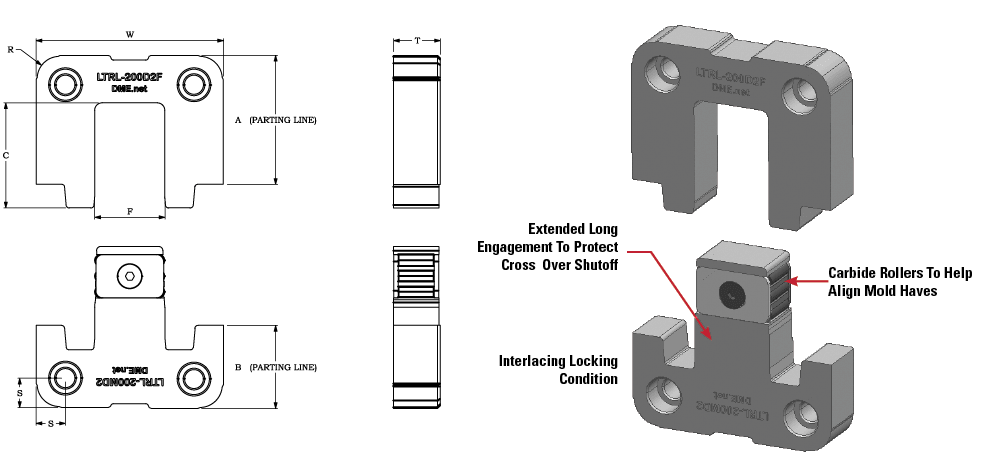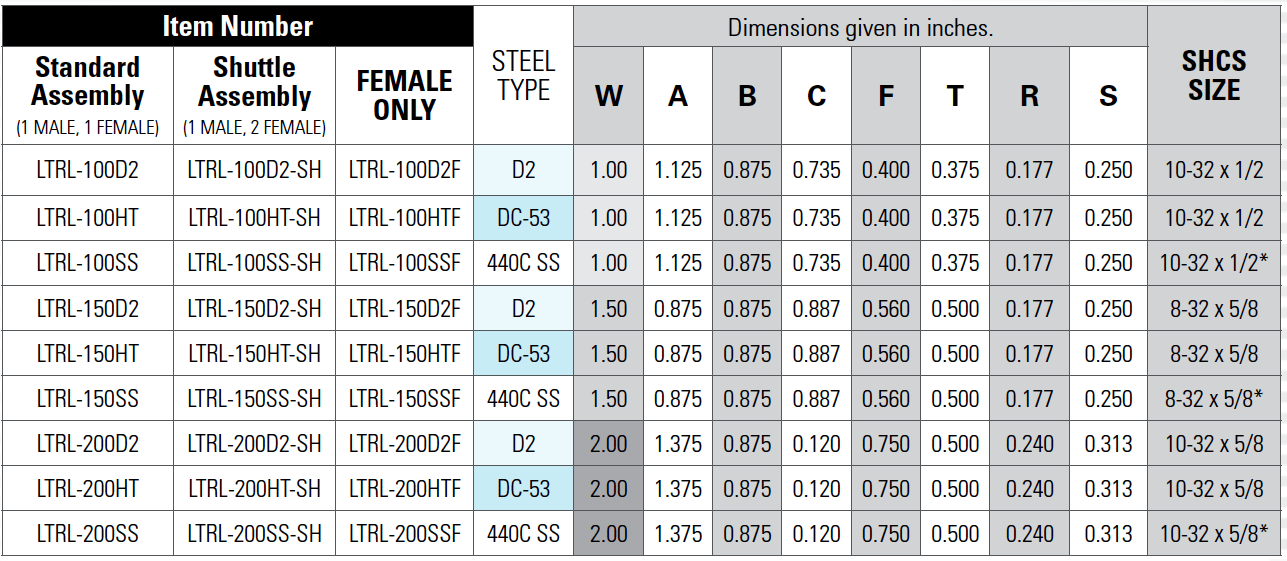 Locks are coated with Slide® Mold Shield Rust Preventive part number 42910P. Prior to installation wipe lock down with Slide Mold Cleaner 46910 to removal all saver. Apply Slide Super grease part number 43900 (included) to each carbide rollers to ensure high performance and long life. Super Grease Operating Temps: -45°F – +650°F/-42°C and is Ideal for mold assemblies used in the food and medical markets. Contains PTFE, no silicones.
* NOTE: SS series includes Stainless Steel SHCS
3 Superior Base Materials To Fit Your Application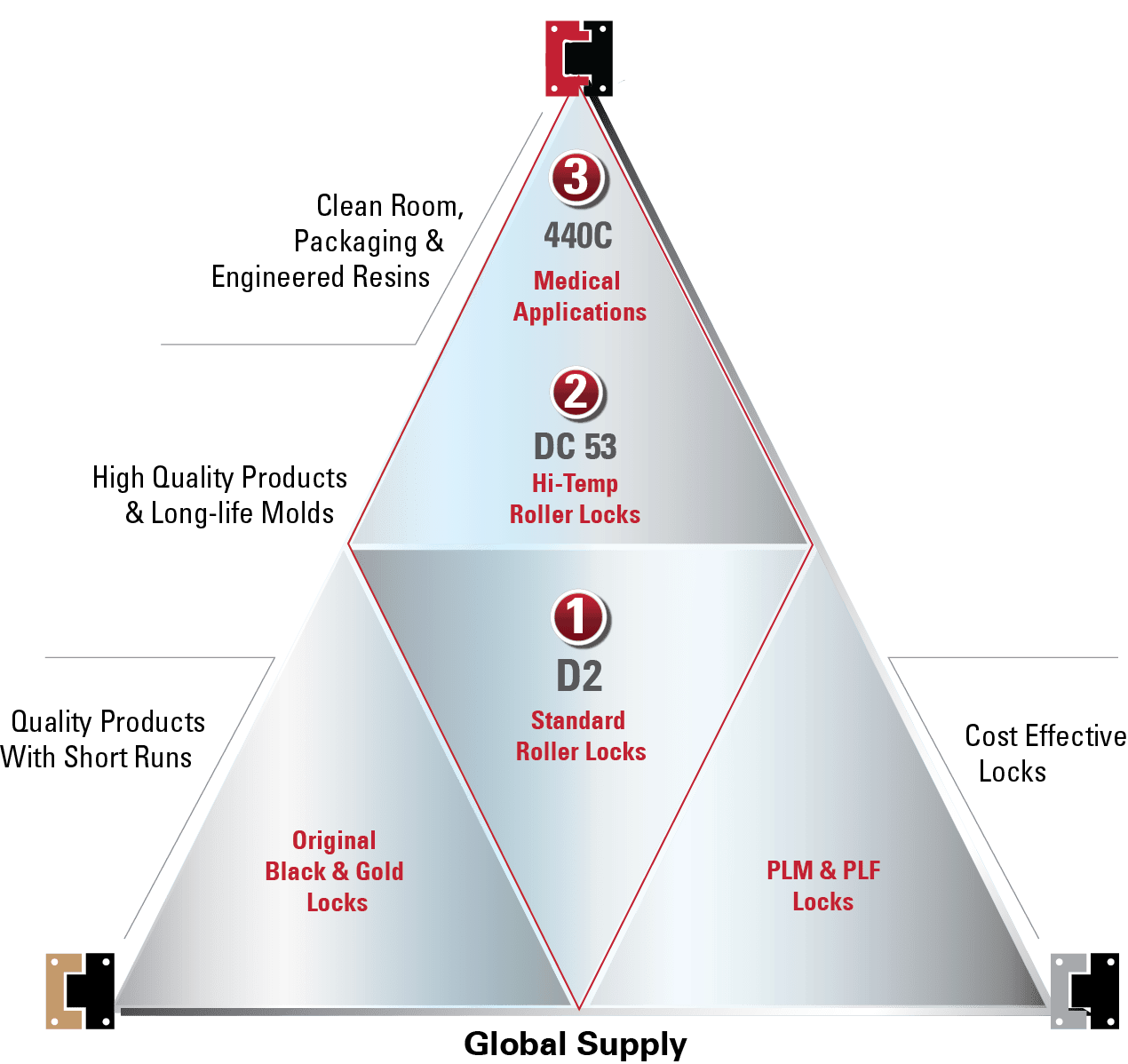 1. Standard LT-Series LifeTime Roller Lock

(D2 Steel)

:
made of D2 outperforming competition.

D2 Tool Steel: a versatile high-carbon, high-chromium and air-hardening tool steel. It is rich in chromium alloy carbides in the microstructure. These carbides provide resistance to wear from sliding contact with other metals and abrasive materials.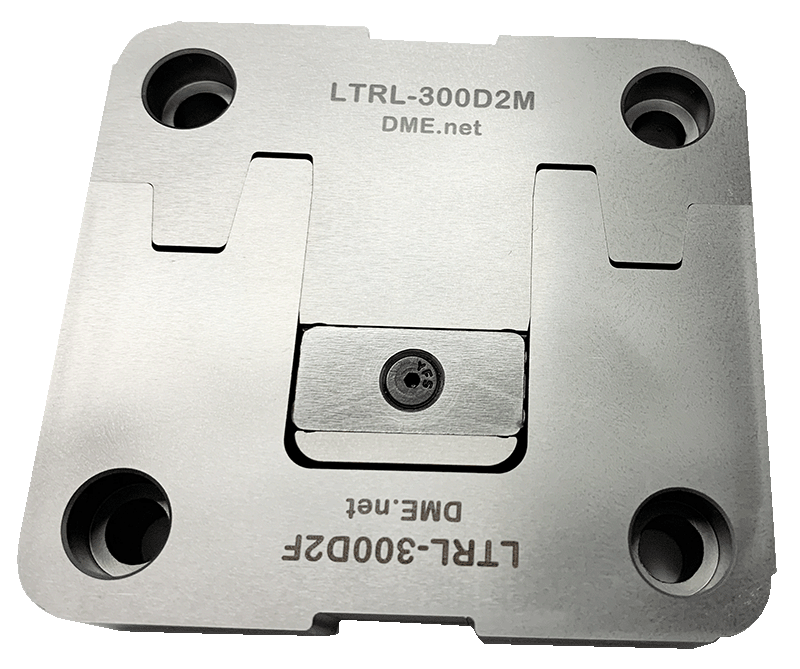 2. High Heat LT-Series

LifeTime Roller Lock (HT / High-Temp Steel):

made from DC53.
2X the strength of D2, builds on the standard LT-Series LifeTime Lock but offers the Industry's first lock designed specifically to withstand the de­mands of high temperatures (750˚F) processing applications. Today's locks often anneal and prematurely wear due to the higher heat.
Increasing market demands for energy efficiency and fuel economy in the automotive industry are generating significant interest among design engineers to replace metals with high-performance thermoplastics. These materials also offer light weight, corrosion resistance, high dimensional stability, and design flexibility for a wide range of applications in the electrical/electronics, medical, aerospace, and telecommunications industries.
High performance plastics are high-heat materials, meaning they require much higher mold and melt temperatures than typical plastics like polypropylene, nylon, and polycarbonate. As a result, conventional molding parameters are not effective with these materials and require molders select steel types that are compatible high-heat injection molding.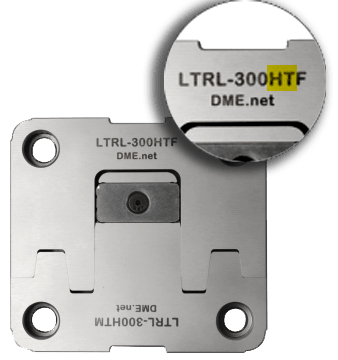 3. Stainless LT-Series

(

SS Series

)

: made of 440C stainless-steel.
These locks have the same long lasting performance design features as our standard lock and have been developed to meet the requirements of clean room and packaging applications.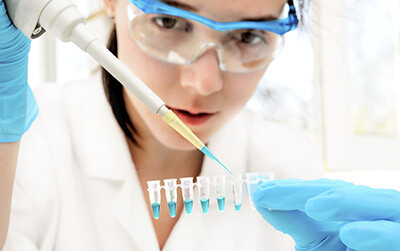 CLEAN PRODUCTIVITY MEETING THE CHALLENGES OF MEDICAL MOLDING
Molds for high precision plastic parts can benefit from several features for increasing speed and lowering costs
Molders of plastic medical products are actively looking for ways to boost productivity of high-quality parts in a clean room environment to lower low costs, minimize investments and meet customers demands for flexible supply.
The single use nature of many medical products requires production in high volumes often manufactured to precise geometries. Given the strict regulatory approval process changes to part design are relatively and tool long tool life is commonplace. Profitability is determined via O.E.E with production cycle times, uptime and part quality being key.
The DME LT-Series LifeTime Stainless Roller Lock meets all the needs of cleanliness and its reliable long-life performance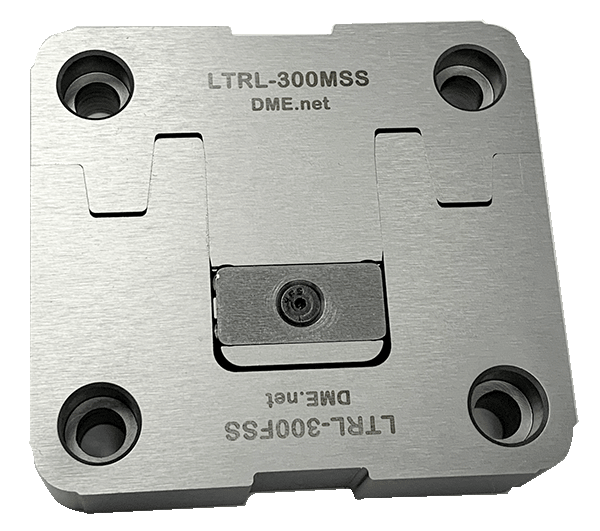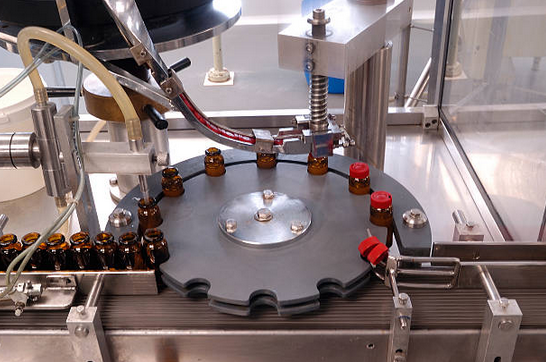 PERFORMANCE TESTED
Lab Testing
Millions of Cycles
Virtually No Wear
Grease on rollers were still evident after 200,000 cycles
Field Production Testing
Minimal wear after a million cycles or 14 months of fast cycle production
No locks have seized or fractured
Locks did not need position rotation
Benefits of DME's Patented Roller Lock
Precision Alignment Combining the Technology of:
Straight
Tapered
Carbide Roller Bearing
Made in 3 materials to fit your application needs.
Advantages
Non-binding low friction alignment
30% earlier aligned engagement
Final taper lock up strength
Full Interchangeability male and female
Retrofittable to industry standard foot-print,
no additional machining required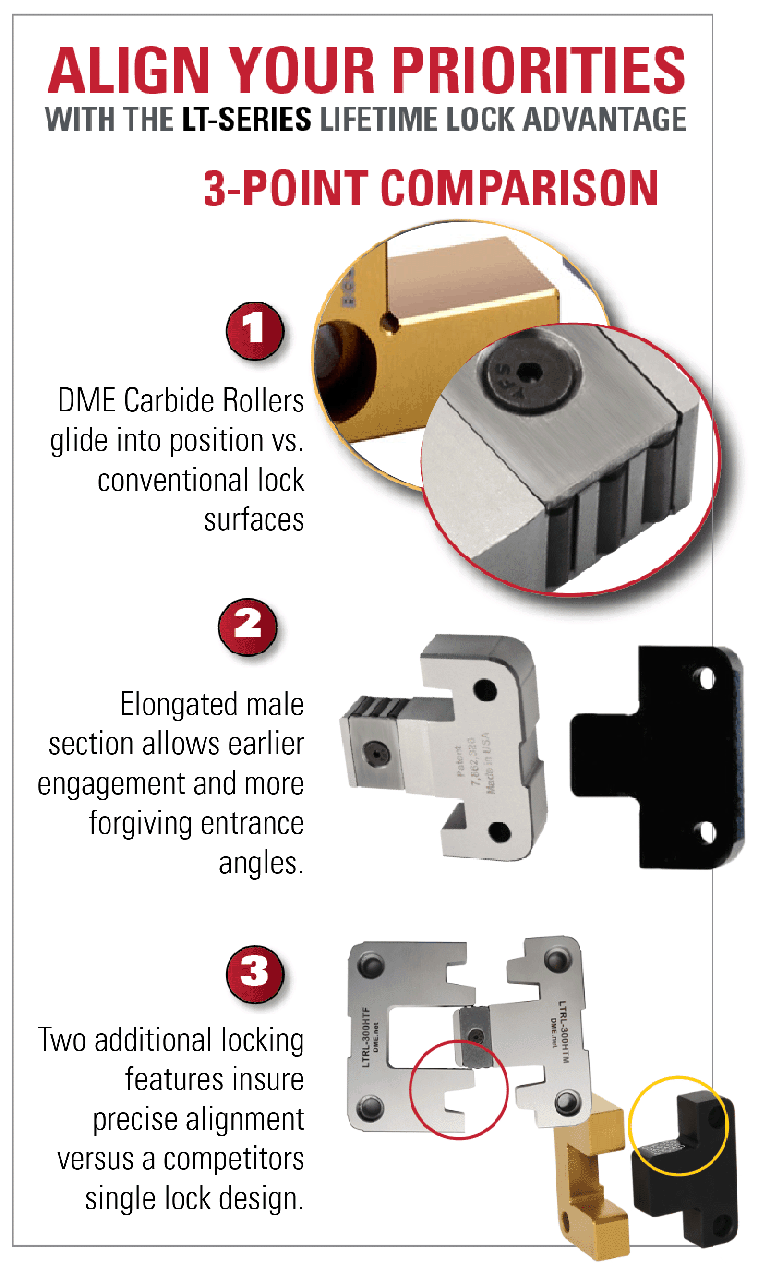 DME LT-Series LifeTime Roller Locks: Penta-Lock Configuration


3 Inch Locks



Penta-Lock Is Ideal For Molds With Increased Closing Force & Higher Injection Pressures To Ensure A Precision Lock Up At Final Close.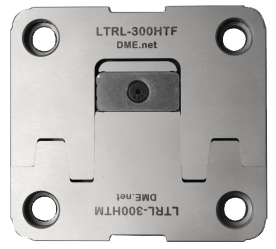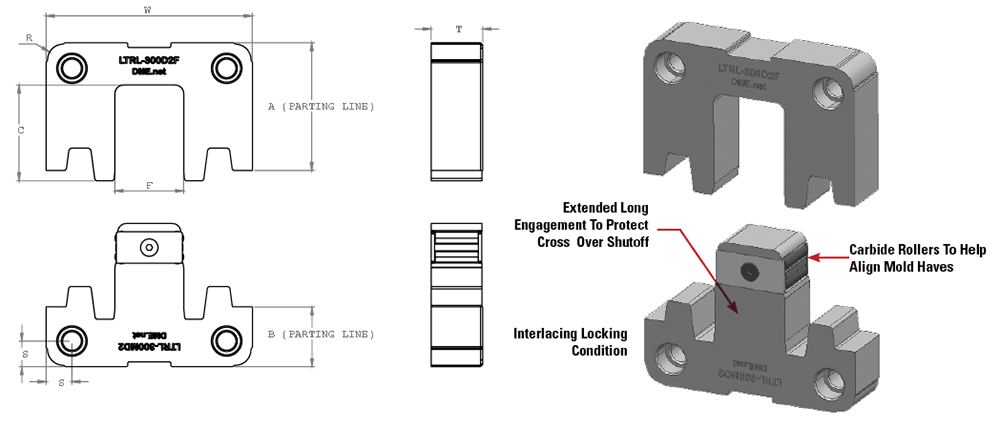 Locks are coated with Slide® Mold Shield Rust Preventive part number 42910P. Prior to installation wipe lock down with Slide Mold Cleaner 46910 to removal all saver. Apply Slide Super grease part number 43900 (included) to each carbide rollers to ensure high performance and long life. Super Grease Operating Temps: -45°F – +650°F/-42°C and is Ideal for mold assemblies used in the food and medical markets. Contains PTFE, no silicones.
* NOTE: SS series includes Stainless Steel SHCS