High Temperature Insulator Sheets
(HTIS)
Made in the U.S.A., DME Insulator Sheets help manage heat in manufacturing processes such as injection molding, blow molding, and compression molding. DME's HTIS aid in protecting equipment, surrounding environment, and final product from costly maintenance, un-necessary energy consumption, and quality concerns, allowing manufacturers optimal production performance, and profitability
1/16 CLEARANCE ON ALL SIDES
To prevent damage during mold changeover.
DME INDUSTRY RECOGNIZED BLUE BOARD
Is highly rated for moisture and grease resistance.
4 STYLES
Blank, Center Hole Machined, and Machined Complete to be used with 43 sizes of DME Classic Mold Bases
High Standard Insulating Properties
DME High Temperature Insulator Sheets
DME'S Industry recognized blue board is the preferred product for mold and die industries to prevent heat transfer and conserve energy.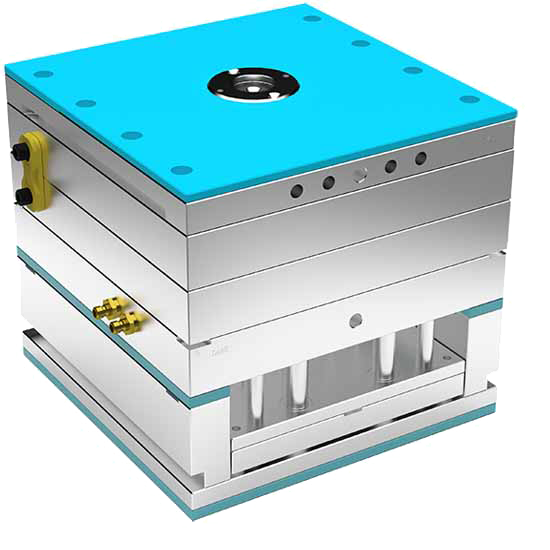 Reduce Energy Cost
Consistent High Quality Parts
Faster Start Up Times
Lower Overall Maintenance
Reduce Heat….
– From Mold to Press
– From Mold to Final Product
– From Mold to Surrounding Environment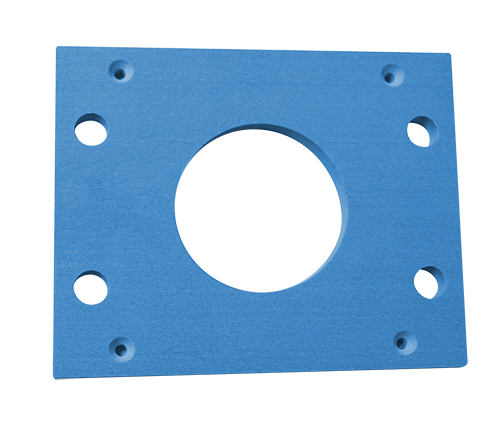 HTIS – Blank sheets – full or cut to standard mold base size
Ideal for all faces of Compression Mold Bases (special order cut to size or machine in-house)
HTISC* – Machined with the center hole only (use with 6541 and 6544 locating rings)
HTISM* – Pre-machined complete with center hole, assembly holes & HTIS installation holes
Custom – Cut to size and machined per customer supplied file

* Dimensions and locations based on the DME Classic Mold Base

HTIS Industries and Applications
Injection Molds – top, bottom & rails
Molding Machines – press platen
Compression Molds – multiple faces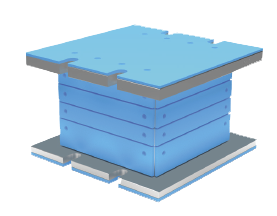 INJECTION MOLDERS
COMPRESSION MOLDERS
EXTRUDERS
BLOW MOLDERS
PULTRUSION MOLDERS
RUBBER MANUFACTURERS
DME HIGH TEMPERATURE INSULATOR SHEETS ARE AVAILABLE TO SUIT ANY APPLICATION.
AVAILABLE IN ½" OR ¼" THICK OPTIONS
Full Sheets in 4 Sheet Sizes:

18" X 36"
24" X 36"
36" X 36"
48" X 96"
BLANK SHEET CUT TO (43) DME CLASSIC MOLD BASE SIZES
CUT TO (43) DME CLASSIC MOLD BASE SIZES, MACHINED WITH A CENTER HOLE FOR USE WITH DME 6541 OR 6544 LOCATING RING
CUT TO (43) DME CLASSIC MOLD BASE SIZES, MACHINED COMPLETE WITH CENTER HOLE, MOUNTING AND ASSEMBLY HOLES
ALSO AVAILABLE IN CUSTOM SIZE WIDTH AND LENGTHS, OR WITH CUSTOM MACHINING PER PRINT.
NO MATTER WHAT YOUR NEEDS DME HAS YOU COVERED.