Strongly Positioned To Support Customers Around The Globe 
Global Expert Support
Supporting you for over seven decades.
For more than seven decades, DME has been an essential resource for mold technologies worldwide. The company is committed to help its customers meet the challenging needs of today's changing marketplace.
DME's broad product line includes mold bases, MUD quick-change tooling, mold components, mold-making equipment, molding supplies, hot runner systems and control systems.
A unique business model blends manufacturing centers of excellence with strategic global partnerships to bring customers the highest-quality products at the lowest cost.
International customers benefit from global product platforms, ensuring the same, high-quality DME products across the globe.
DME applies rigorous quality standards at all of its facilities and demands the same of its suppliers.
Committed to innovation, DME is bringing new technologies to market.
DME's unsurpassed industry knowledge and expertise is transferred to customers' shop floors, helping them to do business quickly, accurately and profitably.
As baby boomers retire and college students shy away from manufacturing disciplines, DME is leveraging its knowledge and expertise to support industry competency through scholarships, seminars, regional training and more.
A division of Hillenbrand, DME has operations around the globe. All of DME's manufacturing facilities are ISO 9000 certified.

USA – 800-626-6653
Canada – 800-387-6600
Mexico – 442-713-5666
Europe – 32-15-288730
Asia – (86-775) 8601-9031
Worldwide – 248-398-6000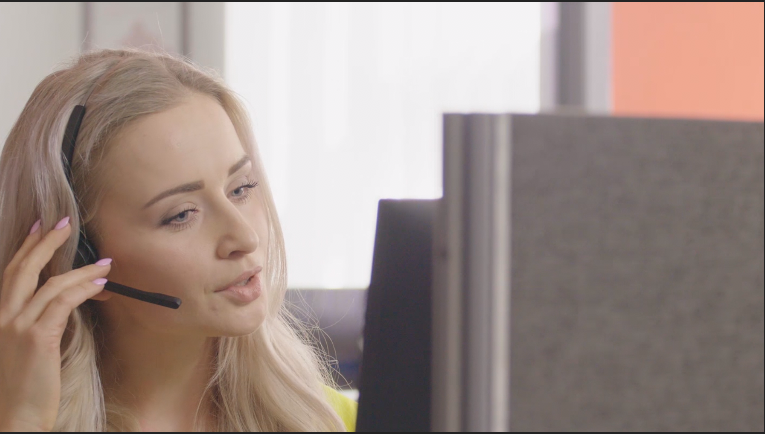 Supporting Customers
Every Step of the Way
The DME Applications Engineering Department quotes, designs and checks custom hot runner systems. The group also executes Moldflow analyses to ensure optimal hot runner productivity. DME was the first mold technologies supplier to achieve Moldflow silver certification.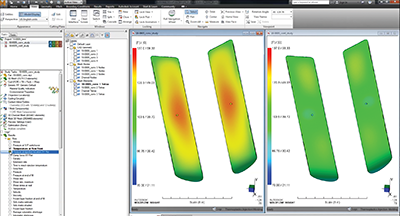 Our Mechanical Engineering Department handles special mold component orders and technical support for more than 100 mold component products for custom applications.
The DME Electrical Engineering Lab develops and supports our line of control systems for hot runner, including our new Intelligent system for control up to 48 zones. DME Electrical Engineering also ensures compliance with international standards such as ROHS and WEEE directives. DME was the first temperature controls provider in North America to offer ROHS and WEEE compliant products.
DME conducts performance testing on the products that we're planning to introduce. Our technicians implement fatigue and tensile strength testing to evaluate different materials for our products while our moldmakers create prototypes for our products, and construct and modify fixtures.
Our hot runner service center is where all DME hot runner systems manufactured at three DME facilities in the Midwest undergo a six-step procedure to ensure a flawless system startup in the customer's facility. A handful of systems are refurbished weekly as customers look to maximize performance through re-builds and regular maintenance.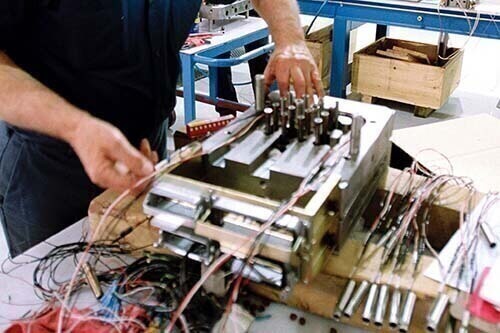 A staff of more than two dozen customer service personnel handle hundreds of customer orders and quotes daily.
Worldwide:
+1.248.398.6000
USA:
+1.800.626.6653
Canada:
+1.800.387.6600
Mexico:
+52.442.713.5666
Europe:
+32.15.215011
Asia:
+86.775.8601.9031
Hot Runner Service & Repair
Controller Repair & Calibration
Barrel Repair & Resleeving