Krytox™
Grease & Thread Sealant
Specifically designed for the lubrication of molds, both electrically and steam-heated. This lubricant sets a new standard in mold and high temp lubrication applications.
Will not bleed to parting line.
More cycles, less maintenance
Extends life of high wear components
Only the Best for the Best
Key to a successful molding process is the maintenance of a clean molding surface. Visual defects and contamination must be avoided at all cost.  A simple fingerprint can be the difference between success and failure. Inferior grease products have a tendency to breakdown, migrating and degrading in the process, especially in higher heat applications.  This can create a number of problems with the most significant being cosmetic defects caused by contamination migrating to the parting line of the tool. Such cosmetic defects can be difficult to detect and, in the worst case, are not caught before delivery to the customer. This unnecessary problem can be avoided.
Krytox TM7 has been specifically designed for the molding industry.
It is stable, even at elevated temperatures, remaining in placing through the life of the tool.
Chemour Performance Lubricants Extreme conditions. Extreme performance.
The "Stay-Put" Lubricant
Chemour KrytoxTM TM-7 grease is specifically designed for the lubrication of segmented molds, both electrically and steam-heated. This lubricant eliminates carbon residue buildup on the molds associated with hydrocarbon and hydrocarbon-based synthetic greases. It exhibits excellent adhesion and will not bleed out to the parting line due to high heat tolerance, allowing the operator to significantly increase production by extending lubrication intervals.
KrytoxTM TM-7 is a fluorinated grease with polytetrafluorethylene (PTFE) thickeners and selected additives. It has excellent thermal stability and load-carrying abilities. TM-7 has a high degree of chemical inertness and extremely high hydrolytic stability. Contact with boiling water or steam has no effect on this product, it will stay in the location it was applied, providing the best lubrication possible.
KRYTOX™ TS4 Thread Sealant
Chemour Performance Lubricants Extreme conditions. Extreme performance.
KrytoxTM TS4 thread sealant, the solution for demanding applications, is designed for use on a variety of metal and plastic surfaces.
Specialty formulated for added sealing power, TS4 seals water, air, steam, natural gas and reactive gasses and liquid.
Can be re-applied over existing Krytox sealant.
Clings to threads, will not shred or tear on assembly/disassembly
Cannot plug or restrict critical piping, valves or instruments like tape solids
Non-reactive, non-toxic, nonflammable, non-corrosive and compatible with most seal, O-ring and valve polymers
Operating temperature range of -54 to 149°C (-65 to 300°F)
Can be used in contact with Ethylene Glycol and many other chemicals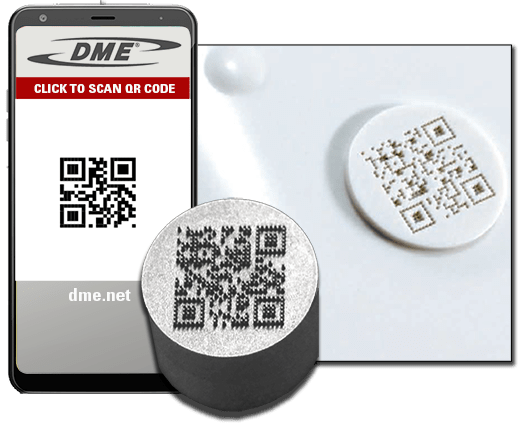 DME QR-Code Insert
Add a QR-Code directly to a product itself.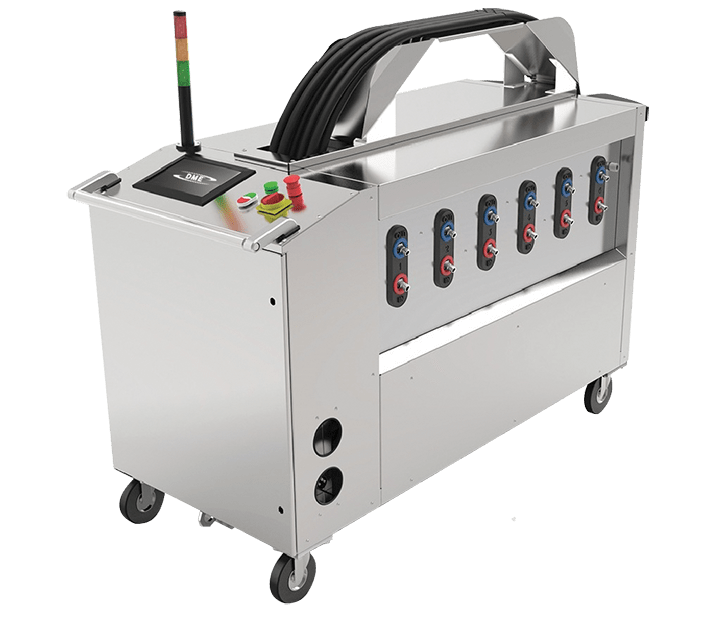 DME CoolingCare
Automatic Maintenance, Diagnostics & Conservation of Cooling Channels
Hot Runner Service & Repair
Controller Repair & Calibration
Barrel Repair & Resleeving
Worldwide: +1.248.398.6000
USA:
+1.800.626.6653
Canada:
+1.800.387.6600
Mexico:
+52.442-.713.5666
Europe:
+32.15-.215011
Asia:
+86.775.8601.9031