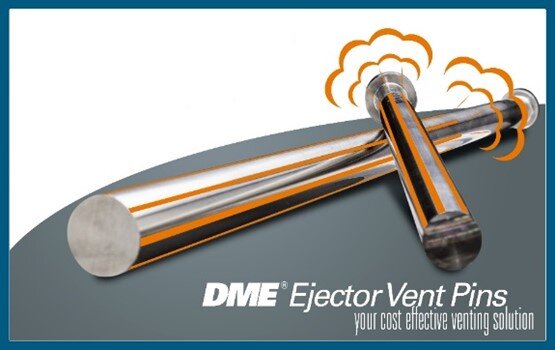 Overcome costly problems resulting from gas being trapped in the mold which can cause high scrap levels, cracking and weak parts by replacing your conventional ejector pin with the DME Vent Pin. This simple yet highly effective pin allows excess air to quickly escape avoiding potential damage to the plastic part.
The DME Vent Pin is made from high performance H13 steel and ground to exacting tolerances for a precise fit. Unlike 3D printed venting pins, which are prone to blockage over time as the gaseous resin solidifies inside the lattice reducing air flow, the DME Vent Pin is manufactured with a solid design that has been specially hardened. to provide additional strength for long life performance of high-quality, defect-free injection-molded parts. Importantly, the groove in the outside of pin can be easily cleaned as and when needed.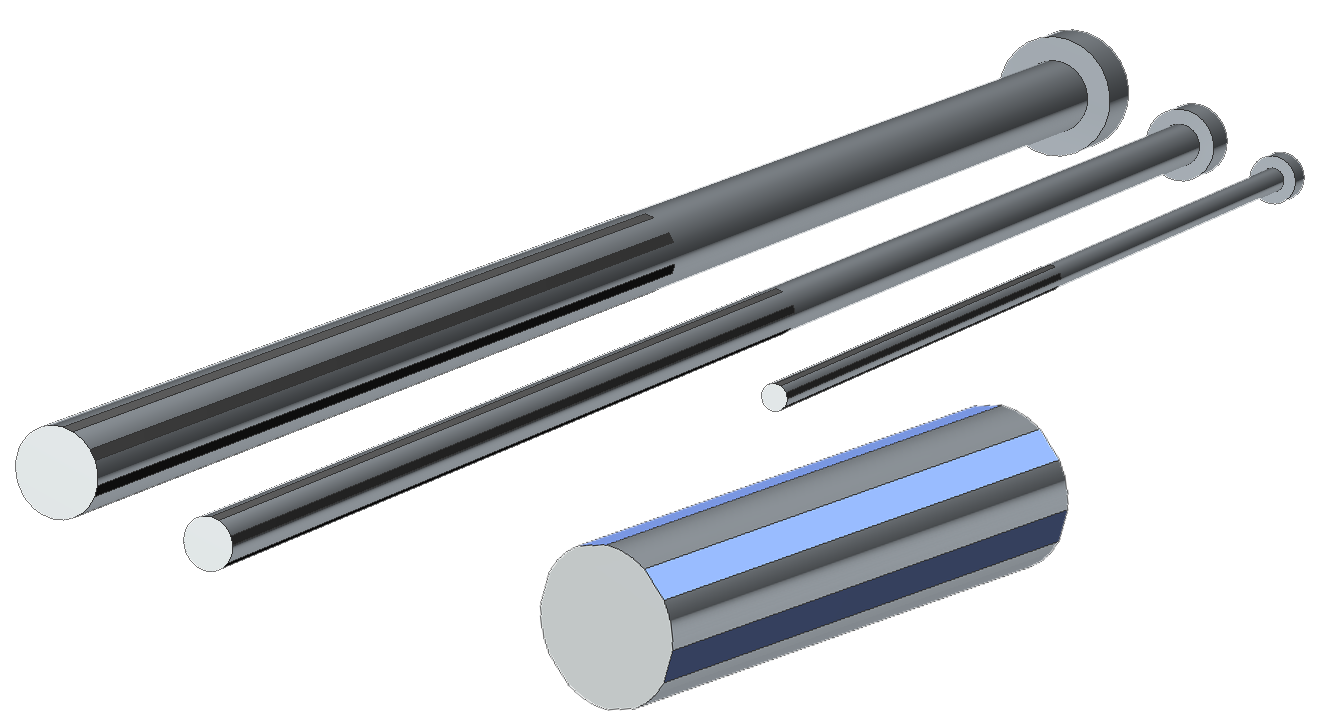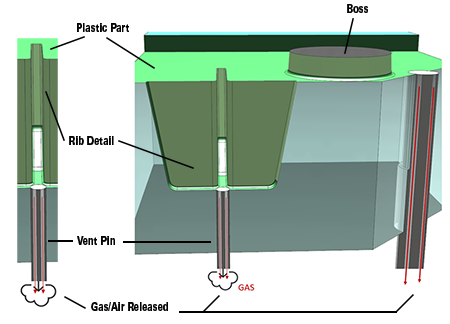 DME recommends the pins should be placed in the area where a gas trap or burning is present on plastic parts to enable the gas to exhaust out efficiently.
These can also be placed at end of fill under the part to provide venting where parting line vents can become blocked or coined over. Placing these under a screw boss or the bottom of a rib are common plastic part features that are critical areas for plastic to be of highest integrity its pins offer significant improvement over traditional venting methods and act as a drop-in replacement for industry-standard pin sizes in 6", 10" and 14″ lengths. The DME Vent Pin can also be easily cut to size to meet the customers precise size requirements. These pins are suitable for a wide range of plastic resins including filled and unfilled grades of plastic resin.
Custom sizes of the vent pin are available by sending CAD model to [email protected].