DME Cooled Sprue Bushings
Increase mold output by reducing cycle time and run your mold in a lower cost press by reducing pressures needed to fill your part.
Reduce Cycle Time
Reduce long cycle times through superior cooling of the thick sprue.
Lower Pressures
Lower the pressure needed to fill your cavity by adjusting the sprue diameter.
Press Flexibility
Shortening cycle and reducing pressure provide greater flexibility in press selection.
Opening up a wide range of possibilities for the processing of resins in the injection process the new DME Conformal Cooled Bushing allows the use of a larger sprue diameter helping to reduce the pressure required to fill your part. The benefits to molding operations are significant and include:
Ability to operate on a smaller, more economical press

Faster output

Lower scrap

Consistent quality
DME's Conformal Sprue Bushing, deliver substantial returns with minimal investment.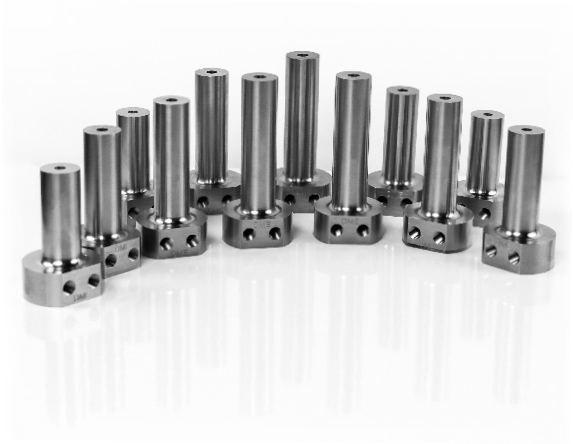 To Drive Productivity and Part Quality
Using DME's latest technology to harness greater control of your tool, you can be a step above competition with superior product while reducing cost, waste and time.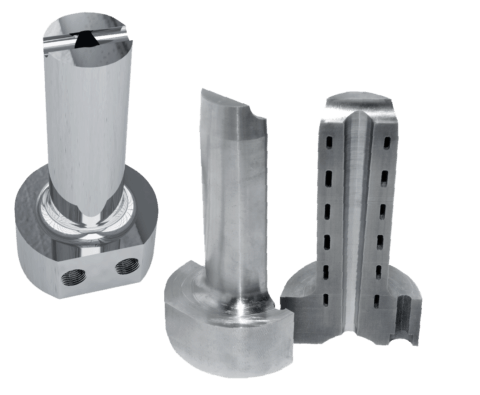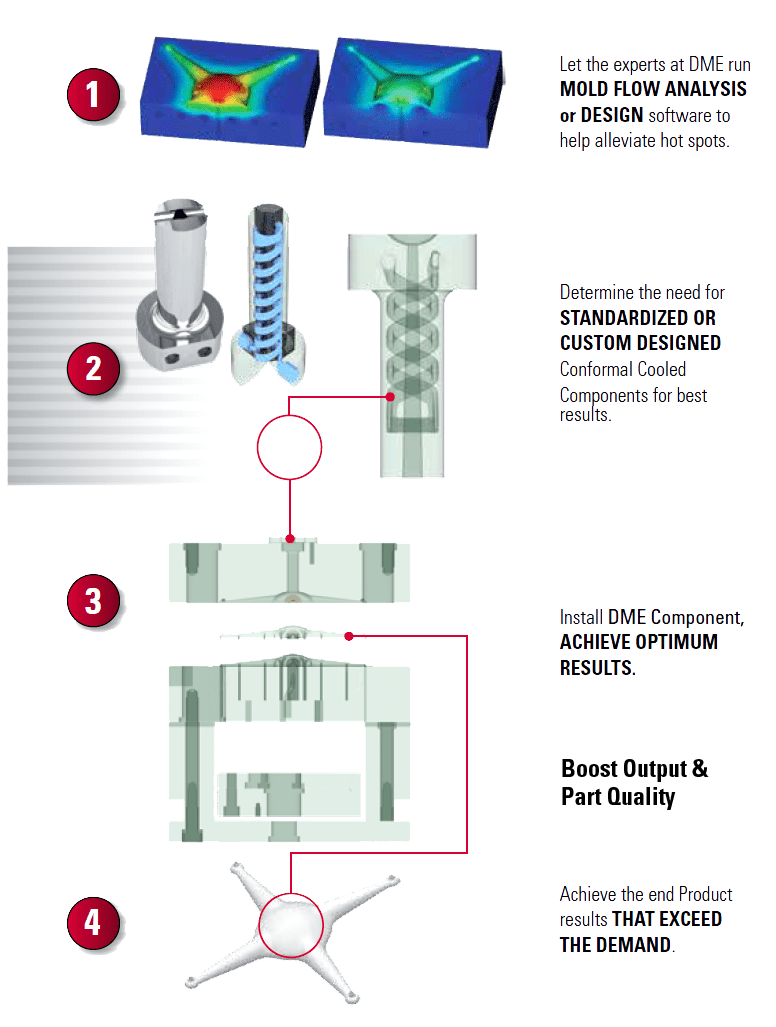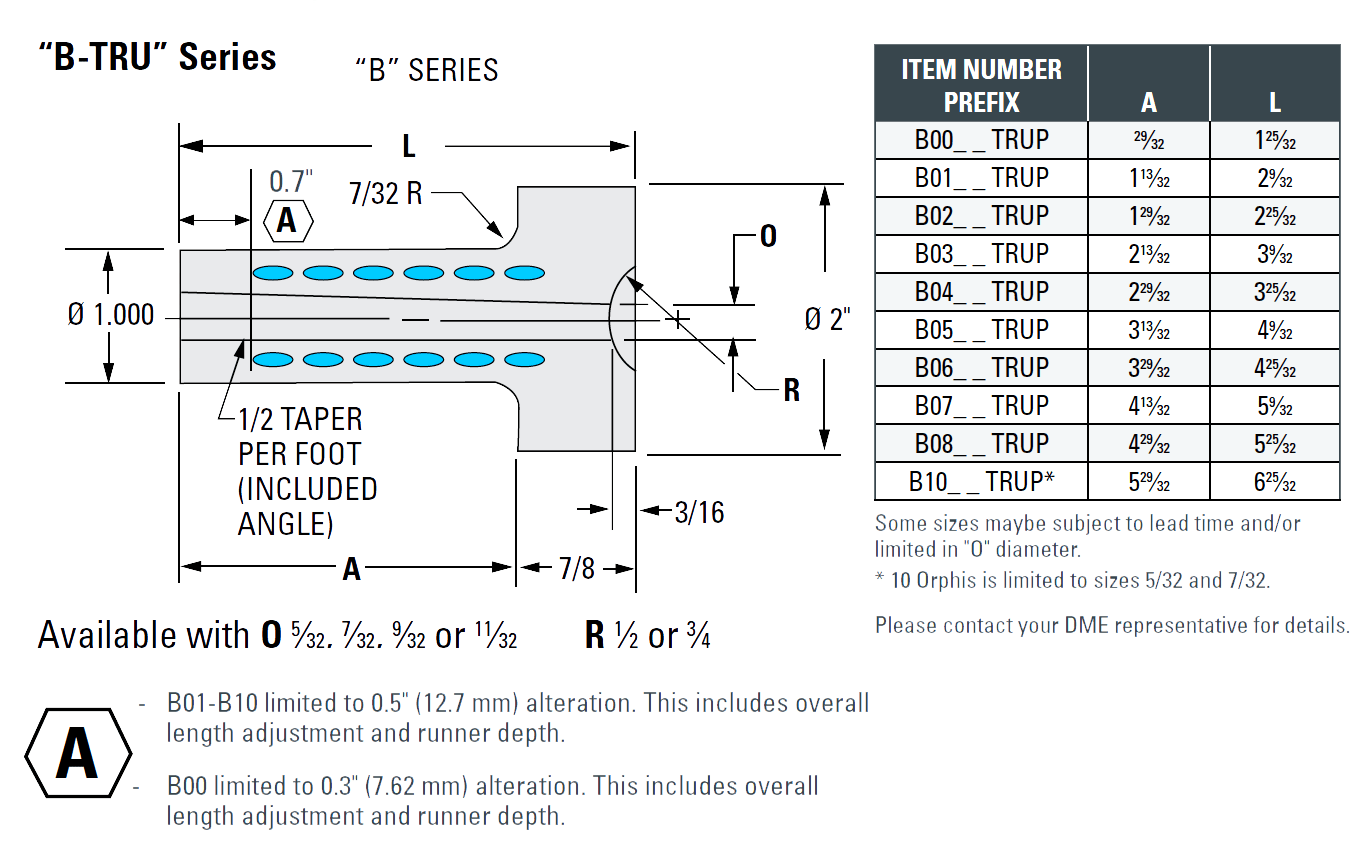 Let The Experts at DME Run Mold Flow Analysis
The skilled team at DME can review an existing project, or a new one coming soon and determine if a conformal cooled gate bushing will provide benefits to your mold.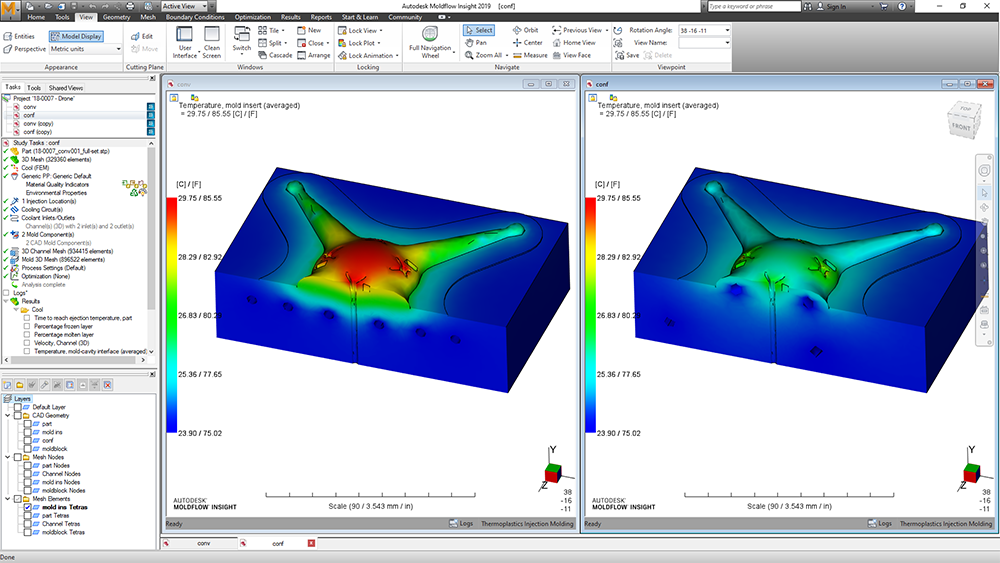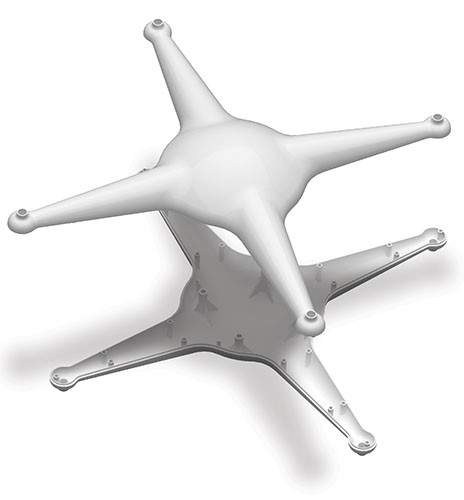 DME's cooled sprue bushings are based off our standard B series bushings allowing a very simple exchange to our Cooled Series with minimal tool modification.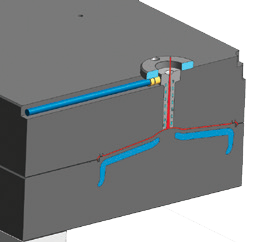 Interchangeable with our standard
B-series with minimal tool modification.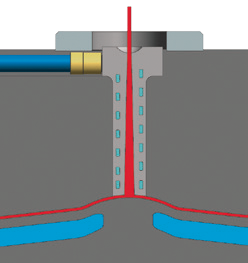 Reduce cycle time, pressures
and part stress with greater
control of the sprue.