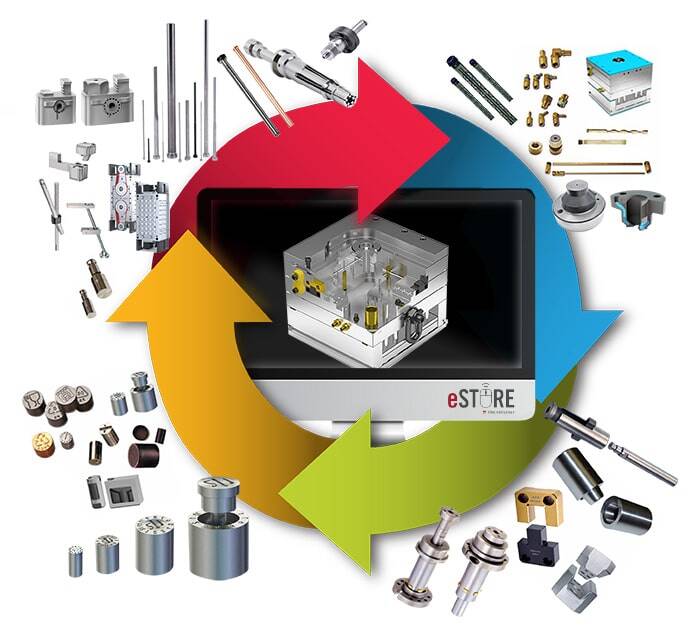 DME has been an Industry leader in the development and supply of standardized mold components since 1942.
Importantly DME's products are built on quality tested specifications to ensure long life with minimal maintenance.
DME operates on the same quality standards worldwide to ensure when a DME product is specified the customer knows they will receive the same specifications and reliable performance wherever in the world the tool is built or operated.
Since 1942, DME, the STANDARD against which all others are measured.
Components from START to FINISH and BEYOND.
Starting with the Mold Designer DME is continuously working to supply components supporting the molding community from initial mold design to upgrading existing tools with the goal of extending the tool life.
DME collaborates with major CAD software companies to so designers can incorporate quality DME components from part libraries already in that software. DME can also offer suggestions to engineers wanting to decrease cycle time and improve part quality by upgrading to DME components featuring new technology. Plus DME has all of the components you need to keep your tool running smoothly and longer. Check out the huge DME portfolio of components today online or call DME to find out how we can help select the right component for your next mold.
Features Components
Click a component below for more information