CAD/CAM Software That's Ahead
Of Its Time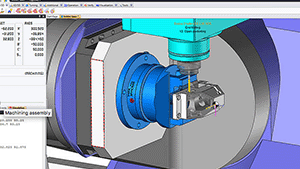 DME Supported Engineering Design System
TopSolid CAD/CAM System for the Molding Industry


DME supports TopSolid CAD/CAM format files for Mold Designers, Mold Makers & Tool Makers.
Featuring: easy to use to control a lathe/grinder or a continuous 5-axis machining center, reliable and accurate simulation for secure production, native interoperability, irrespective of the CAD system used, management of tolerances with the FreeShape tool, extensive libraries of cutting tools and cutting conditions, and high-performance, specially adapted and personalized machine packs and post-processors.

Learn More About TopSolid
Available YouTube Channel
Interested in learning more about TopSolid; visit their Youtube Channel.
Worldwide:
+1.248.398.6000
USA:
+1.800.626.6653
Canada:
+1.800.387.6600
Mexico:
+52.442.713.5666
Europe:
+32.15.215011
Asia:
+86.775.8601.9031
Hot Runner Service & Repair
Controller Repair & Calibration
Barrel Repair & Resleeving