3D CAD • CAM • CAE Software & Solutions Supported By DME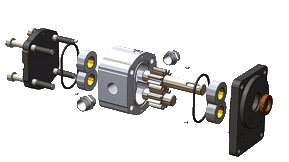 DME Supported Engineering Design System
DDS Solid Works Solutions Supported By DME
Designers visiting DME online will find a comprehensive database of native SolidWorks® CAD files. DME standard moldbases and tool data is perfectly adapted to meet the needs of todays mould deisgn and mold maker. Save time and money, and streamline your mold making process.
Fast and easy access to native CAD data, with installation spaces, is the key to an effective design process and shortest design times. DME's Solidworks fully parametric data has distinct advantages in cases where changes are made. Relevant parts automatically adapt to the corrections. Any subsequent parts list generated helps to eliminate the risk of incorrect orders being placed.
Learn More About Solidworks
Available YouTube Channel
Interested in learning more about DDS Solidworks; visit their Youtube Channel.
Worldwide:
+1.248.398.6000
USA:
+1.800.626.6653
Canada:
+1.800.387.6600
Mexico:
+52.442.713.5666
Europe:
+32.15.215011
Asia:
+86.775.8601.9031
Hot Runner Service & Repair
Controller Repair & Calibration
Barrel Repair & Resleeving