3D CAD • CAM • CAE Software & Solutions Supported By DME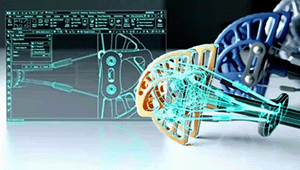 DME Supported Engineering Design System
Siemens NX Solutions Supported By DME
Easier, Rapid Mold & Tool Design
Siemens NX CAD/CAM software is a truly flexible and powerful integrated solution. NX software helps Mold Makers and Mold Designers better deliver products in a faster and more efficient manner.
DME's NX CAD library is geared precisely to the requirements of the Siemens CAD system NX. Mold Makers and Mold Designers can easily download this database for use in combination with the Siemens NX system. DME supports the continued build of new content for the NX native database.
Learn More About Siemens NX
Available YouTube Channel
Interested in learning more about Siemens NX; visit their Youtube Channel.
Worldwide:
+1.248.398.6000
USA:
+1.800.626.6653
Canada:
+1.800.387.6600
Mexico:
+52.442.713.5666
Europe:
+32.15.215011
Asia:
+86.775.8601.9031
Hot Runner Service & Repair
Controller Repair & Calibration
Barrel Repair & Resleeving