GROWTH THROUGH RESHORING
Since 1942 DME has been proud to work alongside the hard working North American mold-making and molding industry.
Supply Chain Economics for Molders & Mold Makers in Today's Ever Changing Economy
The economics of supply are changing and today, more than ever before, there is a real opportunity for North American manufacturers to take control of their destiny and bring back business historically lost to overseas competitors. Reshoring and nearshoring is becoming a real trend.
Download White Paper
DME discusses how to drive growth in today's global economy, taking advantage of key trends and new mold technologies.
Fill in the short form below and click "SUBMIT" to download this white paper.*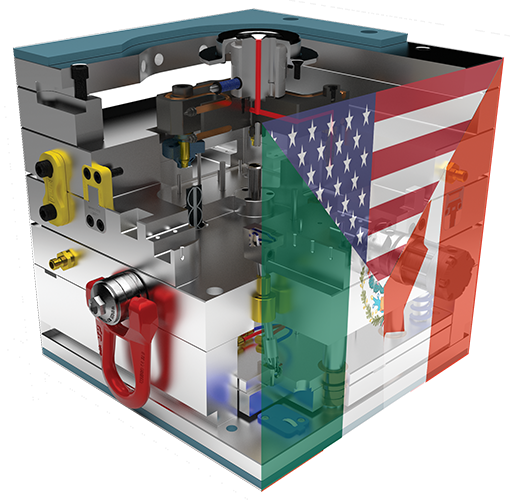 *DME respects the privacy of our customers. Please visit our Privacy Page for any questions you may have about our digital information privacy policies. Click Here