Software for Scanning, Designing, Engineering or Manufacturing –  Supported By DME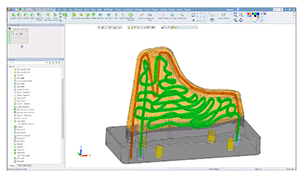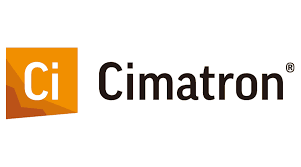 DME Supported Engineering Design System
DME supports CimatronE which is a CAD/CAM solution for mold & toolmakers. Starting with project estimates, through design and manufacture, all the way to delivery – the CimantronE solution offers a truly consistent product development system.
The CimatronE software is commonly used for the quick and uncomplicated creation of steel mold units based on preconfigured plate sets. Empoying user-defined or standard catalog parts, a mold can be configured and loaded in a matter of just minutes.
This can all be done in just a few steps. Initially, a complete mold is loaded in accordance within the standards of a selected catalog. Modifications can be made at each stage of the following design process. The standard DME component module is integrated in the CimatronE system as a full library catalog, allowing for the use of specific individual extensions and modifications. Individual molds can thus be generated quickly and flexibly.
About Cimatron

Since 1982, Cimatron® has provided toolmakers with an end-to-end solution for designing and manufacturing tools including molds, dies, and electrodes, as well as programming any CNC and EDM machine for molds, dies, plates, and discrete manufacturing. While Cimatron is at its most powerful when used as a fully-integrated system, it also provides standalone solutions for faster quoting, tool design, electrode creation, and NC programming.
With Cimatron software, you get one solution with a single, intuitive, easy-to-use interface for your entire workflow—from quoting, to design, to manufacturing.
Learn More About Cimatron
Available YouTube Channel
Interested in learning more about Cimatron; visit their Youtube Channel.
Worldwide:
+1.248.398.6000
USA:
+1.800.626.6653
Canada:
+1.800.387.6600
Mexico:
+52.442.713.5666
Europe:
+32.15.215011
Asia:
+86.775.8601.9031
Hot Runner Service & Repair
Controller Repair & Calibration
Barrel Repair & Resleeving