DME Europe has created a department focusing on customized projects with special requirements. This specialized DME team provides a wide range of expertise and support to customers by managing projects from start to finish on key initiatives, including special plates and components, special machining and die set applications. 
Precision special machining
Engineered Solutions & Services
The DME non-standard mould technologies business requires a more specific approach, one that employs dedicated technical sales specialists supporting customer business requirements through a more project-oriented regimen, especially when compared to the DME standard, catalogue business. DME will serve these special needs customers through a separate non-standard sales organization called "Customized Solutions" (Engineering Solutions Services).
Taking advantage of DME's global presence, Engineered Solutions & Services works with all DME worldwide locations and best-in-class partners to offer the industry's widest range of engineered solutions.
The DME Engineered Solutions & Services Group, with comprehensive technical and language skills, offers customers the dedicated project management that utilizes specialized technical support and a cost & delivery-driven focus to provide optimal solutions.
Project Management
A specially created group within the DME Europe organization, focusing on customized projects with special requirements. Members of this group provide wide expertise and support to our customers by managing projects from A to Z on:
Moulds & Components
Runnerless Solutions
Die Sets
Surface Finishing & Coatings
Customized Solutions
But not only that. Even complete molds with or without hot runner technology can be tackled.
The Engineered Solutions & Services group, with comprehensive technical and language skills, offers:
Dedicated Project Management
Specialized Technical Support
Cost & Delivery-driven Solutions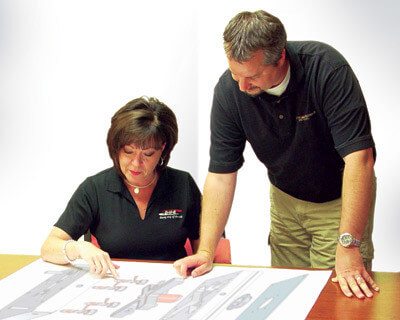 High Precision Special Machining
DME offers a complete service program for plastics and die set molds.
Molds according to customer specifications
From simple to complex molds, from 156x156mm to 2000x6000mm
All forms of mechanical machining in a wide range of alloyed and non-alloyed steels
Production is equally suited for plastics and die-cast molds as well as for metal stamping press tools
Stress relieving of steel
A highly skilled team understands your mold designs and how to efficiently combine all standard and technical parts with the special machining you require.
Contact your local DME contact for more info on
high precision special machining!
Simple, solid manifold construction
100% leakage free
Good thermal insulation
No thermal expansion in block
Quick start-ups
Energy saving
Low maintenance cost
Less expensive then Hot-One
From mechanically complex components such as collapsible and expandable cores, to the more simple custom-sized or shaped punches and pins, special components are no real challenge for the Engineered Solutions & Services team, always looking forward to meet your specific needs and requirements.
Using standard component design as a basis for custom developments, or simply designing special components from scratch, customers are very welcome to send us their special projects, thus keeping the focus on their core business.
We use our accumulated experience combined with up-to-date technical expertise, to provide you with the required quality, whilst remaining competitive in cost and lead times.
TIRAD - ISO 9001 Certificate
Weltweit: 248.398.6000
Europa: 32.15-.215011
USA: 800.626.6653
Kanada: 800.387.6600
Mexiko: 442-.713.5666
Asien: (86-775) 8601.9031