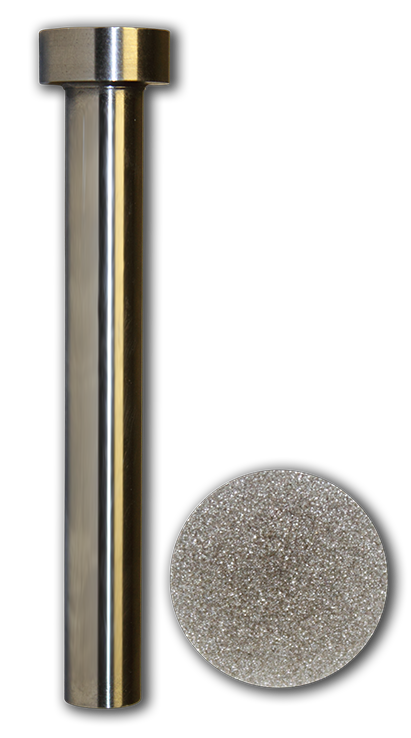 You can polish Porcerax II to an 800‐1000 grit finish for the 7 micron and 400‐600 grit finish for the 20 micron.
However, you need to blow air, 40 to 60 psi, back through the Porcerax II along with wearing a mask and eye protection, while you are polishing the Porcerax II to push out the grit and compound that is being forced down into the pores during polishing. You then need to clean the Porcerax II several times, using Acetone in an ultrasonic cleaner and blow Acetone back through the Porcerax II in the opposite direction of the venting air flow several times at 80 to 100 psi. (NOTE: It is important the Porcerax II be cooled to room temperature before ultrasonic cleaning.)
Use proper safety guidelines when doing this. Acetone only breaks down the lubricants that were used. Acetone will not affect the grit and compound. Using the blow back air during polishing will push the grit and compound out during the polishing. To try and open your pores you can try and do the cleaning of the Porcerax II as mentioned above. If this does not work, you will need to EDM the surface down to get below the clogged pores and then polish as discussed above.
After polishing, clean again. If your location is not permitted to use Acetone, then find a solvent that will breakdown the lubricants that were used during machining.